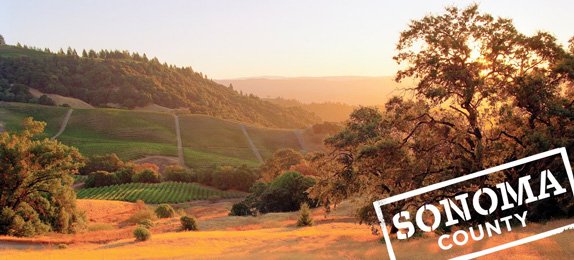 SANTA ROSA, Calif.  (February 22, 2019)  — A crowd of more than 150 winegrape farmers, vineyard managers, friends and family members gathered in a vineyard on a crisp winter morning to watch 56 vineyard workers, including the first woman entrant, compete for the honor of being named the pruning champion of Sonoma County. Gerardo Pantoja, of Atlas Vineyard Management, bested all competitors through a series of competitive heats today and was crowned Sonoma County's 2019 Pruning Champion.
The official results had Mr. Pantoja winning first place ahead of Victor Bernardino Martinez, of Bevill Vineyard Management, who came in second place.  Luis Abrego, of Cornerstone Certified Vineyard came in third place and Jaime Castro Montiel, of Seghesio Family Vineyards came in fourth place.
The contest, now in its 19th year, showcases the skill of our local vineyard workforce as they compete against one another, pruning three vines per heat. The competitors were pre-assigned heats and rows with the top two contestants from each heat advancing to the final round of ten. The pruners were judged on speed and quality of work.
"This contest continues to grow in popularity among the men and, now, women who work in the vineyards and take great pride in being considered among the best pruners in Sonoma County," said Karissa Kruse, president of the Sonoma County Winegrowers.  She added, "Pruning is one of the most critical components of growing winegrapes.  We are honored to showcase our vineyard workers' technique and skill that are critical to growing grapes in Sonoma County and preserving our local agriculture."
While the contest was fun, it is serious business in a county where grapes fetch some of the highest prices in the world.  Given that vines produce grapes on one-year-old wood, the primary goals of pruning are to maximize the amount of one-year-old wood on each grape vine so the plant produces a high quantity of grape clusters while still having the necessary energy and nutrients to fully ripen the grapes and provide the plant with structure.   It takes great skill and experience to be a top pruner and naming Sonoma County's Pruning Champion is a point of pride for all involved.