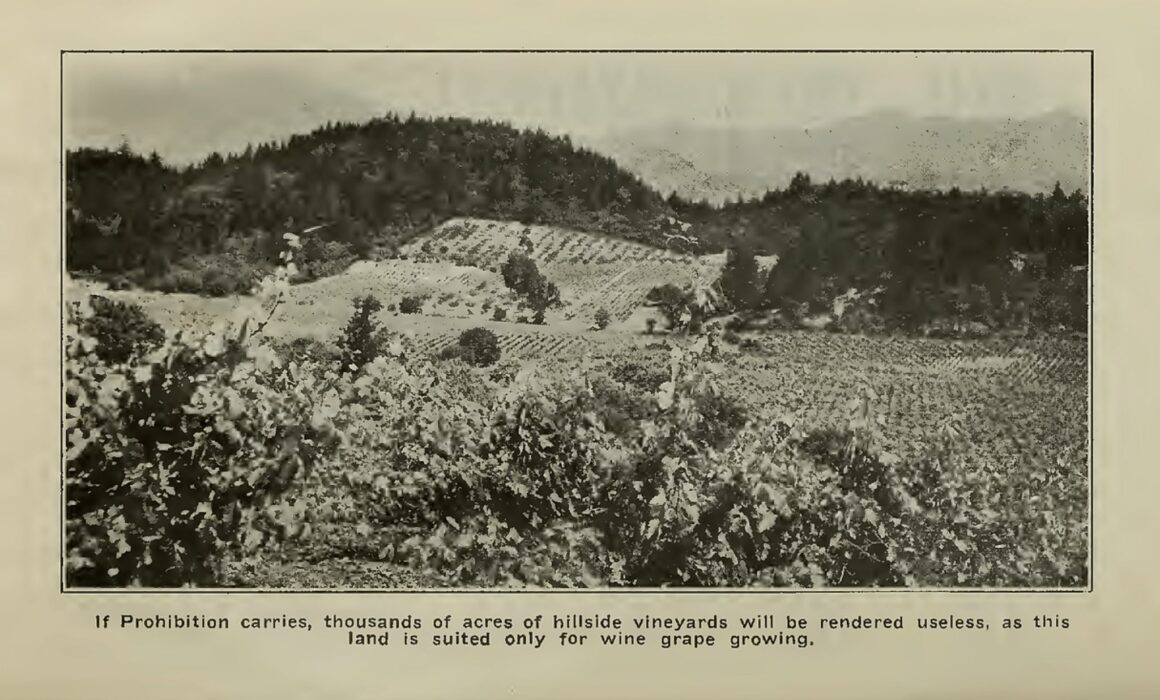 It's hard to imagine what European immigrants who brought wine culture to America must have thought in 1919, the year Congress passed the 18th Amendment outlawing alcohol. 
So many of the Italian, French, German and other immigrants who came to Sonoma County had centuries of wine's prominence already in their bones and in their histories, wine being a representation of not only culture, but friendship, food, industry and of course agriculture. 
Prohibition lasted 13 long years, with much lost. On December 5, 1933 at 4:32 Pacific standard time it was repealed via the 21st Amendment by a 3/4ths majority of states.  
December 5 is now known as Repeal Day and is a registered trademark of the Museum of the American Cocktail. 
Sonoma County's grape growers, wine producers and wine lovers have much to celebrate about Repeal because Prohibition didn't just take away alcohol, it took away agriculture, and a way of life and sustenance for many who settled here, a setback that took decades to reclaim. 
People faced fines, imprisonment and the destruction of wine that took years to produce. Many persevered by being resourceful and moving their businesses underground, turning into bootleggers overnight. Federal raids were always a risk, as were criminal shake-downs. 
But others persevered and survived because of their ties to agriculture. Familiar names such as Seghesio, Sebastiani, Foppiano, Kunde, Bundschu, Pagani, Simi, Teldeschi, Passalacqua, Demostene, Martini and Cuneo were all among the affected, yet were able to survive by selling grapes for home winemaking, a crucial loophole in the original legislation.  
In 1919 before Prohibition took hold, wine grapes were grown throughout California and 400,000 tons of wine was made, both sweet and dry. Farming families were able to afford modern comforts like cars and gramophones, in addition to land.  
"The land was sacred to these families, and it meant much more to them than comfortable lives," author Vivienne Sosnowski describes in "When the Rivers Ran Red: An Amazing Story of Courage and Triumph in America's Wine Country," published in 2009.  
"Many of the winemakers could recall their immigrant fathers' stories about the early years: how they used meager savings to buy property; how they… struggled with mules and plows on raw, arid land buzzing with rattlesnakes; and how they built their first homes with their own hands." 
That hard work and clearing enabled the growing of many crops, with wine grapes among the most important. Wine was food, as fundamental a part of the dinner table as bread, meat or vegetables. 
When that day of Repeal finally came it got blasted across local front pages in all caps: "REPEAL GOES  OVER THE TOP," said the Sonoma Index-Tribune, while the Press Democrat reported how packed the restaurants in San Francisco had become again. 
At Repeal, Sonoma County counted 69 wineries, with the Italian Swiss-Colony in Asti the biggest. Sensing that Repeal was coming many had prepared, ready to get wine out of storage and into bottles and jugs again. 
So on December 5 raise a glass for how far Sonoma County has come, from this strange interruption to among the most important and dynamic wine regions of the world.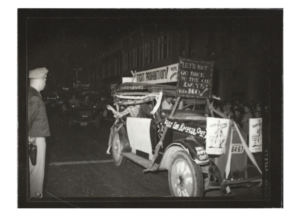 Photo credits to the Sonoma County Library