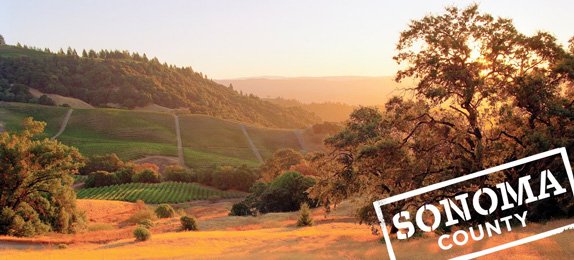 ZOOM meetings have become a part of our daily lives in ways most of us probably couldn't have imaged just a few short months ago. If you are tired of seeking out the perfect space in your home, or you just want to give your colleagues a little virtual vacation, we have a solution for you! Download one of our Sonoma County ZOOM backgrounds and transport your meeting to a vineyard, or the redwoods, or to a beautiful beach on the Sonoma Coast!
We can't guarantee your favorite cat (or kid) won't interrupt the tranquil setting you've chosen, but we can promise that these spectacular settings will have you dreaming of better days ahead with your favorite glass of Sonoma County wine.
Just follow three simple steps to use:
Step 1.
Once you've chosen the background you would like to use, RIGHT-CLICK and choose SAVE IMAGE AS… Give it a name that will be easy to find.
Step 2.
Log into Zoom and open your account settings or when you are in a meeting, click the "up" arrow next to "Start Video" in the lower left corner.
Step 3.
Select "Choose a Virtual Background" then press the + (plus) sign to upload the photo you saved. You can store multiple ZOOM background options for use!
Photos by Will Bucquoy