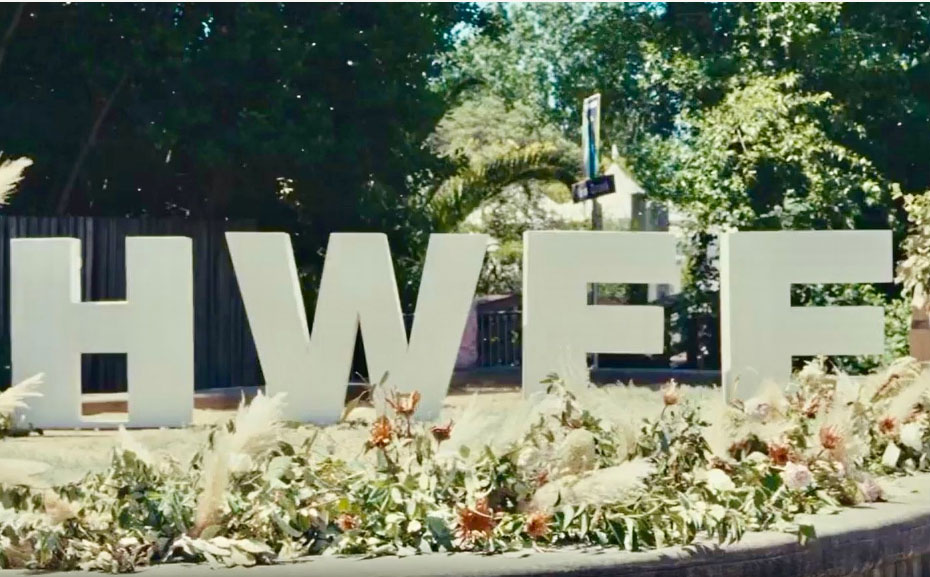 Last year the Sonoma County Winegrowers co-founded and kicked off the first-ever Healdsburg Wine & Food Experience, a first-of-its-kind, global wine-and-food event in a wine region. This four-day event, elevating the Sonoma County region, celebrated its farmers, growers, winemakers and chefs as well as welcomed wine and food talent from around the United States and beyond. It was a tremendous success, attracting more than 2,000 people to the Grand Tasting alone. It returns this May with even more to offer. 
But that's not all. Sonoma County will host many food and wine-related occasions this year, many of them charitable in nature. Here are some of the major ones to consider in 2023. 
March 3-5: Wine Road Barrel Tasting 
An annual tradition, this year's Wine Road will include more than 50 wineries from the Alexander Valley, Dry Creek Valley and Russian River Valley that open their doors to taste their wines still in barrel and buy futures of the wines.  
Hosted this year by singer Ciara and her NFL quarterback husband Russell Wilson, this 3-day event benefits the V Foundation for Cancer Research, which since its founding in 1993 has given $290 million in grant money to cancer research. Held for the first time in Sonoma County last year, events include a live auction and take place over several days at Mayacama, The Montage, The Matheson and various wineries. 
Hosted by Chef Charlie Palmer at Hotel Healdsburg and Dry Creek Kitchen, this marks the 16th year of this weekend of events, which celebrates some of the world's best Pinot Noirs and how they pair with a range of celebrity chef-made dishes.  
May 4-5: Sonoma County Barrel Auction 
Within the theme of "Never Before, Never Again Wines," this annual auction is for members of the media and trade by invitation only. Pre-auction events include a barrel lot tasting at Bacchus Landing, following by dinners at various wineries throughout Sonoma County. A lunch and live auction takes place the following day at MacMurray Estate Vineyards. 
May 18-21: Healdsburg Wine and Food Experience
This multi-day event is a showcase for Sonoma County's agricultural and wine community amongst its global peers, celebrating its farmers and vineyard employees and the region's sustainable diversity. Ticket sales benefit a scholarship fund for the Future Farmers of America's Healdsburg Chapter as well as the Sonoma County Grape Growers Foundation supporting leadership and workforce opportunities for vineyard employees in Sonoma County. Tastings, vineyard tours, sustainability and wine seminars, chef demonstrations, VIP exclusives, a concert at Rodney Strong, magnum party, grand tasting and more are set to take place in and around Healdsburg, including at The Matheson, The Madrona and The Montage. Rock star seminar leaders such as Food & Wine's Ray Isle, Anthony Giglio and Laura Werlin are all returning. 
One of Sonoma County's popular summertime events, this is a walk-around tasting and showcase of the region's great wine and food bounty, held outside amidst the relaxing environment of the Kendall-Jackson Wine Estate and Gardens. 
September 14-16: Sonoma County Vintners Foundation Wine Auction 
A major fundraiser for community nonprofits, particularly around issues of literacy and education, the auction has been held at various venues across Sonoma County and raised more than $1.8 million in 2022. More details to come. 
October: Sonoma County Harvest Fair 
Celebrating the best of Sonoma County, the fair includes both professional and amateur wine competitions, food competitions and a world champion grape stomp, in addition to a grand tasting, which typically takes place mid-month.