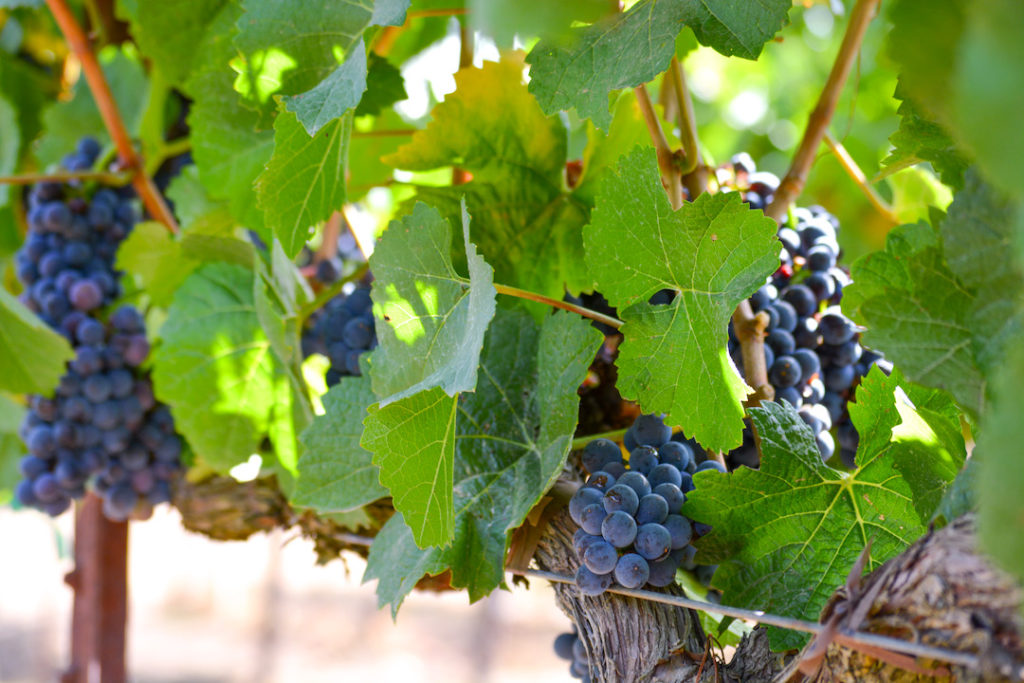 By Virginie Boone
Sideways author Rex Pickett will be in town this week at the Sebastiani Theatre in Sonoma for a showing of the movie. Gallons of ink have been spilled on the ups and downs of this film, which came out in 2004, an adaptation of Pickett's book, set mostly in the Santa Ynez Valley of California's Central Coast. 
For many, Sideways is short-hand for when the fortunes of California Pinot Noir went up and the misery of Merlot began, based on plot points and dialogue in the film. 
Studies have backed up this supposition. A Sonoma State University study in 2009 indeed showed that growth in Merlot sales decreased after the film while Pinot Noir sales increased.  
The study looked at prices and cases sold of both Merlot and Pinot Noir from 1999 to 2008, essentially before and after the movie, scanning data from U.S. retail chains. It also looked at the data for Syrah and Cabernet Sauvignon, two "non-Sideways" red wines. 
At the time, Merlot was the largest red varietal seller in the U.S., followed by Cabernet Sauvignon, Syrah and Pinot Noir. While we know now that the fortunes of certain wines changed, interestingly, the study concluded something crucially important – Sideways had a positive impact on overall wine consumption. 
"While our results show that Sideways did increase wine consumption, the rising tide of consumption did not lift all varietals evenly," the study said. "Our results clearly show that Merlot suffered a small decrease in both price and sales volume, while Pinot Noir benefited from the movie… by significant increases in price and sales volume." 
But another interesting side note is this – Merlot sales went down most dramatically for lower-priced segments (under $10 per bottle) of the wine, but higher-priced Merlot ($20-$40), "saw a significant increase in case volume despite the movie's negative portrayal." 
Same with Pinot Noir: "the highest price segment of Pinot Noir saw the largest increase in sales volume… before and after the Sideways release." 
In the end it concluded that "the positive impact on Pinot Noir appears greater than the negative impact on Merlot." 
A follow-up study in the Journal of Wine Economics in 2022 confirmed the economic impact with a cautionary note, saying that with the increased demand came increased plantings of Pinot where it didn't really belong, leading to many mediocre wines, just as had happened with Merlot. 
Axios wrote about this aspect of the data, which was assembled by eight co-authors from the University of California at Davis.  
It found that the real change after the movie was "that vineyards produced more Pinot Noir grapes in valley areas of California that are ill-suited to growing Pinot Noir," and "that large winemakers wound up growing not-so-good Pinot Noir grapes in inhospitable land, then blended the wine produced from those grapes with the good stuff from coastal areas, thus stretching their supplies further to accommodate higher demand." 
This bears out in California Grape Crush Tonnage numbers: 
2022 Merlot tons/crushed: 188,459
2022 Pinot Noir tons/crushed: 236,496 
2004 Merlot tons/crushed: 292,256
2004 Pinot Noir tons/crushed: 70,062 
Sonoma County growers on the other hand, were already focused on high-quality Pinot Noir grapes by 2004. Thanks to early pioneers like the Dutton family, Rochioli, Joseph Swan, Williams-Selyem, Merry Edwards, Gary Farrell and Dehlinger, to name a few, when Sideways was released, there were already more acres of Pinot Noir (10,136) in Sonoma County than Merlot (7,391). 
Pinot's importance continues. It remains Sonoma County's most valuable grape, with a total value of $170 million in 2021. It accounts for nearly half the total value of all red wine grapes, according to the Sonoma County Crop Report, and nearly the same amount as all white grapes combined.  
Sonoma County Grape Tonnage: 
2022 Merlot tons/crushed: 6,331
2022 Pinot Noir tons/crushed: 40,542 
2004 Merlot tons/crushed: 22,855
2004 Pinot Noir tons/crushed: 22,673 
In the end, it's highly likely Pinot Noir would have continued its growth in Sonoma County with or without a movie. But Merlot did not deserve to be so universally maligned in the process. A new generation of wine drinkers already don't know about this movie, but maybe we need a new one that will boost overall wine consumption without picking favorites.