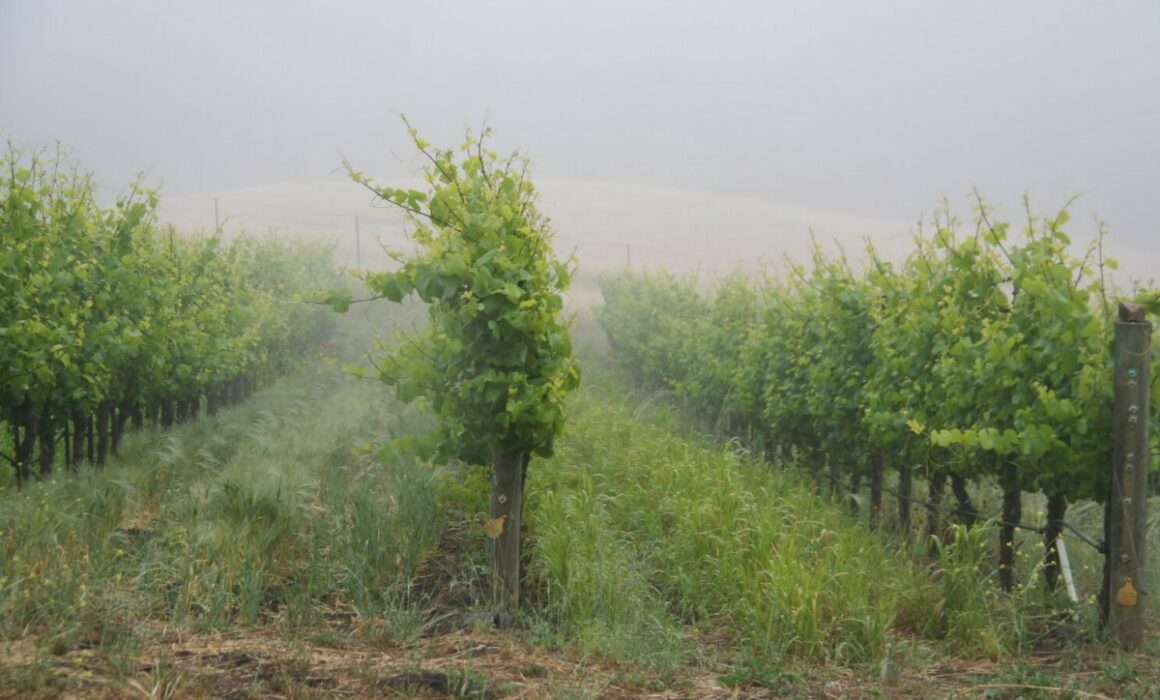 Max Thieriot grew up in Occidental the son of a prominent grape grower and vineyard owner.  
On Friday, October 7, he launches a new show called Fire Country, a firefighter drama set in Northern California in which he both stars and is executive producing, a passion project borne out of the fires he, his family and the community experienced in Sonoma County in 2017, 2019 and 2020. He is also one of the writers of the show, which will run on CBS.  
When he's not filming, Thieriot remains a local. He is raising his own family and his own grapevines on a vineyard he planted in the hills of Occidental in view of Bodega Bay. 
In Fire Country he plays a parolee named Bode assigned to fight fires in his home town who is looking to turn his life around. The trailer promises plenty of drama, from saving a baby stuck in a burning car to being doused by a helicopter's water drop.  
Thieriot said in a Paleyfest Fall TV Preview that the idea for the show came to him about two years ago, inspired by Cal Fire's inmate firefighter program and the rigors of rural firefighting. He wants the show to have a blue collar, Yellowstone-like feel and not shy away from talk of climate change and mega droughts. 
Having grown up in the small town of Occidental, Thieriot also wants to mirror that feel of community. He remembers buddies from high school working as volunteer firefighters and learning by osmosis about the work they did and some of the terms and techniques involved in fighting fires. 
As a kid, Max modeled for The GAP, first appearing on screen in the 2004 film Catch that Kid, but gained greater fame in 2005 in The Pacifier with Vin Diesel. He's been acting ever since, gaining television success most recently on SEAL Team. 
Thieriot grew up on the B.A. Thieriot Vineyard. The high-elevation vines sit in Goldridge sandy loam soils over fractured sandstone and were planted by Max's parents, Cameron and Bridgit, who bought the property in 1988.  
Working with Warren Dutton, they planted the first part of the vineyard to Chardonnay and sold grapes to Landmark, Williams Selyem, Neyers, Littorai and Rivers-Marie. Pinot Noir was planted in 1991 and 1994. 
In 2011, while still in his early 20s, Max joined with childhood friends Christopher Strieter and Myles Lawrence-Briggs to create Senses Wines, hiring Thomas Rivers Brown as winemaker, with a focus on West Sonoma Coast and Russian River Valley Chardonnay and Pinot Noir (they also make an Oakville Cabernet Sauvignon, a favorite of Max's). 
Back to the firefighting theme, after the 2017 fires in Sonoma County, Max and his Senses co-founders, as well as general manager Chelsea Boss, launched Rebuild Wine Country, a crowdfunding outfit that partnered with Habitat for Humanity to rebuild homes. It operated through 2020. 
Max loves the farming side of the business most and has developed a vineyard of his own called Thieriot-Bodega on the hillsides of Occidental five miles from the Pacific Ocean, near Steve Kistler's Occidental Vineyard, Platt Vineyard and de Coelo. Another Goldridge sandy loam site, it has 9 acres of Pinot Noir and should further add to the impressive reputation of the new West Sonoma Coast AVA.