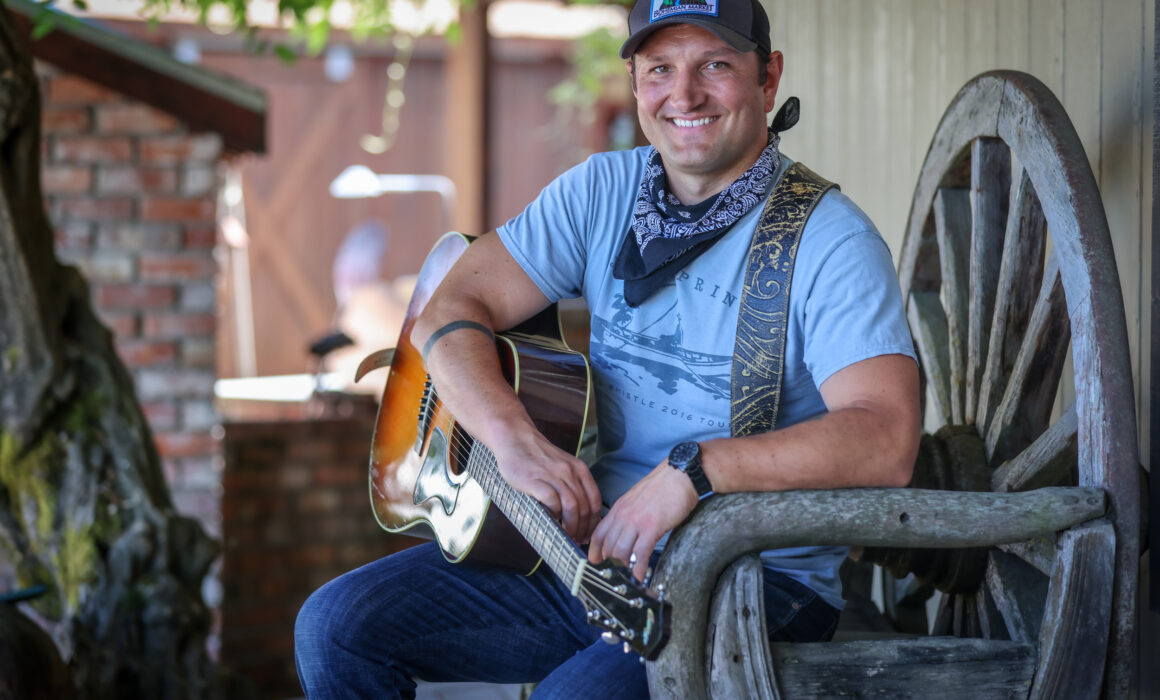 As harvest slowly kicks into gear, farmers will be spending a lot of time in their trucks, so it seemed a good time to put together a playlist of songs about, well, farming.  
Many of these songs have similar themes – trucks, tractors, daddies and mommas, corn – and while there aren't many that mention grape-growing specifically, the sentiments about growing and harvesting things for others feel universal. Some of these songs are serious, some are silly, but ultimately, they capture the heart of what it takes to make a living from the land. 
A Country Boy Can Survive, by Hank Williams, Jr., is about the life skills people raised in the country have versus folks in the city and has the line, "We grow good-ole tomatoes and homemade wine, and a country boy can survive, country folks can survive." 
A Man on a Tractor, in which singer Rodney Atkins finds solace in seeing a "man on a tractor with a dog in a field," realizing all he needs in life is to become his own man on a tractor and he'll "find peace of mind on my own piece of land." 
Christmas Tree Farm, by Taylor Swift, is a shout out to her childhood growing up on such a farm, "where every wish comes true." The video for the song has sweet footage that her parents took of toddler Taylor. 
Country Money, Miranda Lambert's refrain about "making country money, making that country money, down in cash cow county where the bills really grow in trees," details such things as a "pocket full of Benji's… and the best beef in the cheese state." 
Dirt on my Boots has an upbeat Jon Pardi singing about having "a little dirt on my boots" and "a little mud on my wheels but we're gonna dance the dust right off them tonight." 
Down on the Farm, by Tim McGraw, is a country party anthem, wherein he makes no excuses for being "just country boys and girls getting down on the farm."  
Farmer's Almanac, a classic by the man in black, Johnny Cash, this song celebrates the many things people used to rely on from the farmer's almanac, taking a lighthearted approach in his lyrics with a phrase like "visitors and fish smell after three days," as well as a more serious mention of corruption, stating, "in rivers and bad government the lightest things flow to the top." 
Farmer's Blues, a downtrodden classic for Marty Stuart, who both played guitar for Johnny Cash and married his daughter, Stuart's tale asks, "who'll buy my wheat, who'll buy my corn to feed my babies when they're born, I work the land I watch the sky, I talk to God and wonder why."  
Hands of Time, by Margo Price, is about working to buy back the family farm, with the refrain, "all I wanna do is make something last, but I can't see the future, I can't change the past, I wanna buy back the farm and bring my mama home some wine, turn back the clock on the cruel hands of time." 
Harvest Time, by Luke Bryan, who grew up on a peanut farm in Georgia, is all you could want in a song about harvest, with lyrics like, "It's harvest time in this little town, time to bring it on in, pay the loans down, fill our diesel tank up, make another round." 
International Harvester by Craig Morgan, the rare song not about John Deere, opens with the sound of a tractor revving and includes the line, "Excuse me for tryin' to do my job… but this year ain't been no bumper crop." 
Jack of All Trades is a Bruce Springsteen working-class ode to a guy down on his luck who is willing to put his myriad skills to work for whomever will have him, singing to his family, "I'll hammer the nails and I'll set the stone, I'll harvest your crops when they're ripe and grown. I'll pull that engine apart and patch her up til she's running right, I'm a Jack of all trades, we'll be alright." 
John Deere Tractor, by The Judds, is a tale of fortitude, where the protagonist likens herself to the world's most famous name in farming, singing, "I'm like the John Deere tractor, in a half acre field, tryin to plow a furrow where the soil is made of steel." 
Rain on the Scarecrow is 1980s-era John Mellencamp's darker take on the life of a farmer in the face of predatory lending practices and how hard it can be to keep land in agriculture, with stark lines like, "This land fed a nation this land made me proud, and son I'm just sorry there's no legacy for you now." 
She Thinks My Tractor's Sexy, by always-up-for-a-good-time singer Kenny Chesney, is a flirty all-around playful song that includes the lyrics, "She's always staring at me while I'm chugging along." 
Listen to our playlist here: