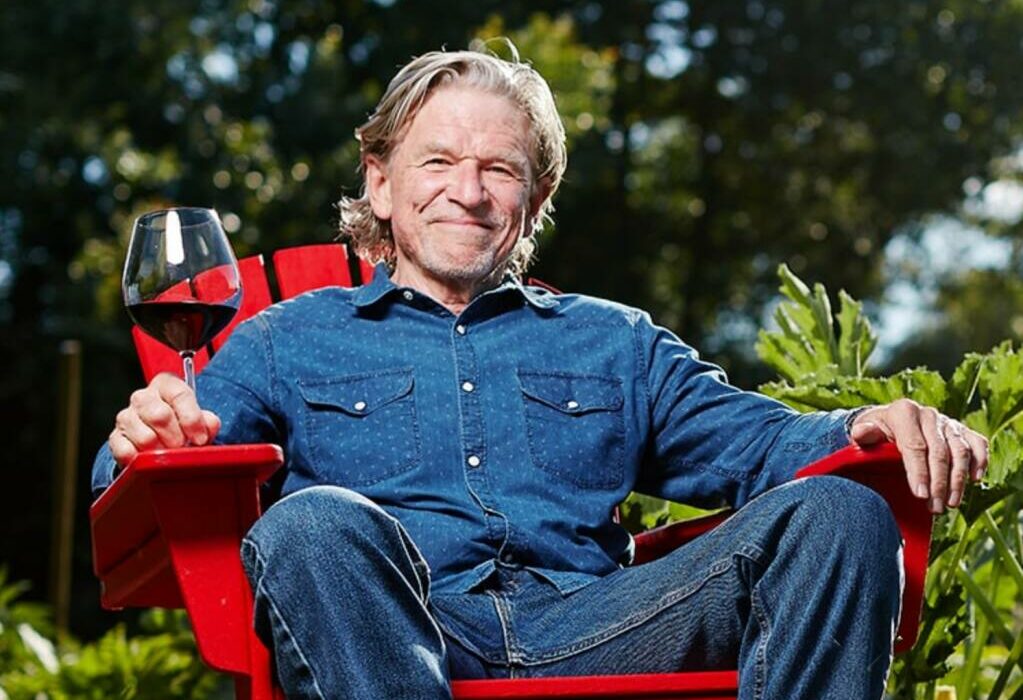 By Virginie Boone
California wine pioneer Paul Dolan might be best known for the 27 years he spent working at Fetzer Vineyards in Mendocino County, and for helping to develop the California Code of Sustainable Winegrowing, but his family roots have always run deep in Sonoma County.
Dolan passed away last week at the age of 72 after a fruitful life spent winemaking, grapegrowing and advocating for sustainability. Dolan's line of work was pre-ordained; his maternal great-grandfather was Pietro Carlo Rossi, a co-founder of Italian Swiss Colony in Asti. Originally from Piedmont, Italy, Rossi came to California in 1875, a trained chemist who had studied winemaking.
As a boy, Dolan spent summers at Villa Buon Irtivo, or the Home of Good Rest, a home built by Rossi in 1904 out of old-growth redwood within walking distance of Italian Swiss Colony.
"When my siblings and I were born, we used to spend a month each summer at the house in Asti, having the run of the winery and eating cookies out of small wine barrels in the tasting room," Dolan wrote in his 2003 book, "True to Our Roots."
"A huge board there had medals pinned to it – awards for my great-grandfather's, grandfather's and uncles' wines. I saw them as our family medals."
Near Cloverdale, and in what we know today as the Alexander Valley appellation, Asti was named for a town in Rossi's hometown of Piedmont famous for its wines. Asti was established on the 1,500-acre Truett sheep ranch, bought by Andrea Sbarboro in 1881 for $25,000.
Sbarboro's original intent was to make it a land-ownership cooperative, but when that didn't work, he switched to buying land and selling grapes commercially. The first plantings included 400,000 rooted vines and 4,000 fruit trees.
Rossi built the family home after helping turn Italian Swiss Colony into one of the most important wine producers in California.
When Rossi arrived, Italian Swiss Colony consisted of 1,500 acres of grapes and a stone winery built in 1887. Rossi became president, general manager and winemaker in 1888. As it grew, with offices across the United States, it added a railroad station, post office, school and church. Homes were built for workers and their families. It maintained an office on Telegraph Hill in San Francisco, designed to withstand the weight of up to 2.5 million gallons of wine, that survived the 1906 earthquake.
According to Thomas Pinney in "A History of Wine in America: From the Beginnings To Prohibition," Italian Swiss Colony was first conceived as a grapegrowing operation only, and the business looked sound, with grapes selling in the early days for $30 a ton.
"But by 1887, when the first substantial tonnage appeared, the price was $8, not enough to meet the costs of production."
This is when it was decided that the colony would enter the wine business itself, and a 300,000-gallon winery was constructed.
Rossi oversaw the development of extensive vineyards and devised a way to get Italian Swiss Colony wines to the East Coast, shipping to New York, New Orleans and Chicago. Soon enough, the wines were also being shipped abroad, to South America, China, Japan and several places in Europe. It made altar wines. It won prizes.
In 1909, Rossi experimented with making sparkling wines, having visited Champagne, where he met winemaker Charles Jadeau and persuaded him to come to California. Together they built a production facility to make 150,000 bottles of Golden State Extra Dry.
By this time, Italian Swiss Colony was the largest source of table wine in California, with the capacity for 500,000 gallons. By 1910 it had 5,000 acres of vines in Sonoma County, the Central Valley and Sierra Foothills. It made Zinfandel, Cabernet Sauvignon and Sauvignon Blanc, among other varieties, brandy, grappa, and a wine for which it was famous called Tipo, in both red and white versions, that was sold in Chianti bottles.
In Asti, Rossi and his wife Amelia raised 10 children (they had 14 in all though only 10 made it to adulthood); Robert and Edmund Rossi, their twin sons, took over at Italian Swiss Colony after their father's untimely death in 1911. By the 1930s, 300 people lived in the community and before long it was as popular a place for tourists to visit as Disneyland.
Ed Rossi's daughter Yvonne was Paul Dolan's mother.
Dolan once told me for a Press Democrat story:
"My grandfather Edmund was focused on carrying on the tradition and commitment his father had started. At 21 he found himself with the responsibility of heading up a family of nine brothers and sisters and supporting a very overwhelmed mother. He was overseeing a large winery operation with little experience and within a few short years he was dealing with Prohibition and the realization and pressure of many employees and families counting on him to hold the business together. He did just that through a very challenging period."
Prohibition took its toll and in 1942 Italian Swiss Colony was sold to National Distillers Corporation. A decade later, Louis Petri bought the business, shipping wine by tanker from California to New York and turning it into a mass-market brand big enough to be advertised on television, and launching a famous jingle, "The little old winemaker – me!" that became a Dean Martin song.
With other growers, Petri helped organize Italian Swiss Colony into United Vintners, which was later sold to Heublein in 1969, who sold it to Allied Growers, a different group of grapegrowers. Allied ran into financial trouble and had to sell in 1987 to Erly Industries, a wine and rice marketer based in Los Angeles.
At the time Italian Swiss Colony was making Colony jug wines, Lejon brandy and vermouth, Jacques Bonet sparkling wine and Petri jug wines, and had 100 employees. Erly added new labels including North Coast Cellars, Sbarboro and two more sparkling wines, Royal Knight's and Robert Ranneau.
For a time after that it was owned by Treasury Wine Estates and operated as Asti Winery, making wine under the Souverain brand. In 2015 E & J Gallo bought the facility, one of the biggest in America, and Souverain. The press release announcing the sale said it consisted of 535 total acres (275 planted) with a winery capable of crushing 35,000 tons.
Throughout all that time, the Rossi home remained in the family, a happy beacon for reunions and gatherings, a substantive link for Dolan to Sonoma County's past, present and future.
"So for over 100 years my family has had roots up and down the Russian River, the long, vital watercourse that arises in Mendocino County and flows south through Sonoma County to the Pacific Ocean," he wrote in his book. "The river that waters our gardens and fills our wells here literally flows through my veins… I knew I was a part of the fabric of this place. It was my land, my heritage…"