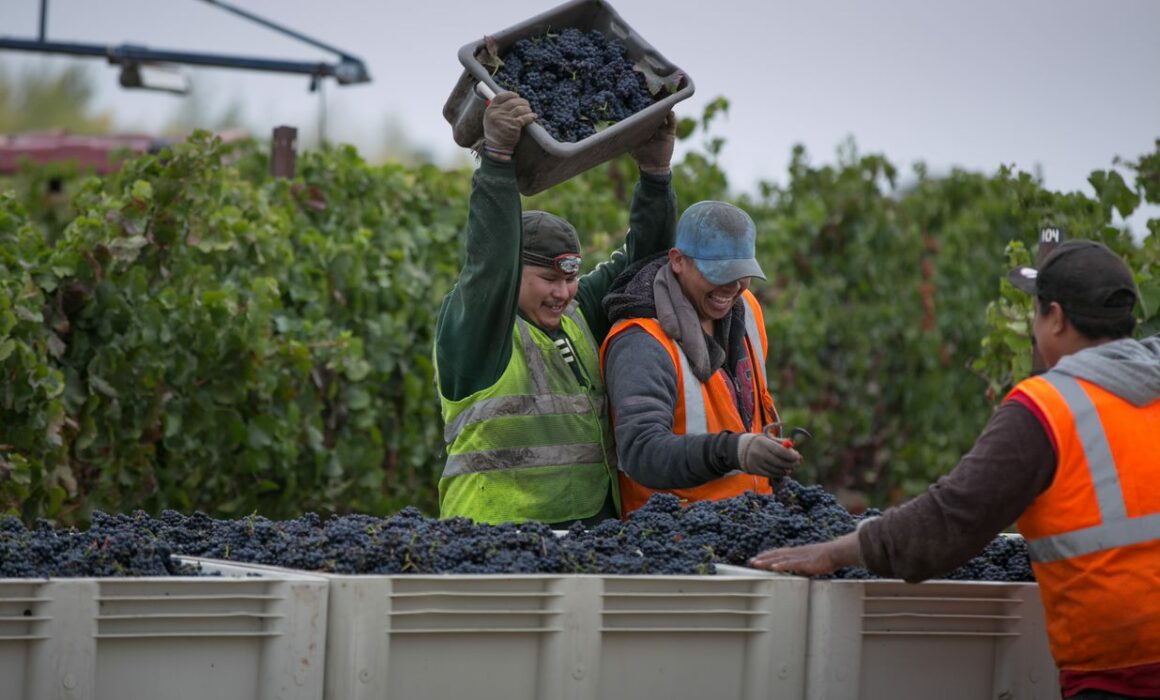 November is national gratitude month, the American month of Thanksgiving of course, and a time to dive deeper into what it means to be thankful and not only give thanks but give. 
Studies around the benefits of gratitude call it a "gateway drug" to better mental health while statistics exist around how being thankful can have an impact in big ways and small. One statistic shows that 70% of employees would feel better about themselves if their boss were more grateful and 81% would work harder (Glassdoor Employee Appreciation Survey).  
On the other hand, lack of gratitude is a major factor in job dissatisfaction, turnover, absenteeism and burnout (Fast Company), while a study of 800 descriptive trait words rated "grateful" in the top 4% in likability (Positive Psychology). 
Gratitude month can be traced back to the efforts of Stacey Grewal, who proposed it as an official holiday in 2015. Grewal is the author of "Gratitude and Goals," among other books. A timeline of National Gratitude Month's creation also credits a World Gratitude Day held in 1965 in Hawaii, which led later to a United Nations resolution in recognition of the day and eventually Grewal's success in taking it further. 
This year also marks the 10th anniversary of GivingTuesday, a global generosity movement created around the simple notion of getting people to do something good, whether it be donating money, time, a gesture of kindness or lending influence and power. 
Founded and incubated at the 92nd Street Y's Belfer Center for Innovation and Social Impact in New York, whose motto is Ben Franklin's "What good shall I do this day?" the movement spawned communities around the world around this common theme, from #NewsForGood to #NextGenGenerosity.  
GivingTuesday's driving concept is one of radical generosity, that the suffering of others should be as intolerable to us as our suffering. But it also believes fiercely in the power of local action and in driving innovation around generosity. It is most importantly a useful tool for nonprofits to raise money for their communities and for global initiatives, leadership programs and civic movements. 
The GivingTuesday organization estimates that there are more than 260 community campaigns in the United States alone and more than 80 movements worldwide, representing millions of people doing good things. A nonprofit, its financial supporters include the Ford Fund and Ford Foundation as well as Google.org and MacKenzie Scott. 
GivingTuesday Communities, as one would imagine, most often center around a common geography or issue.  
Here locally, the Sonoma County Grape Growers Foundation was founded 20 years ago to support vineyard employees and their families, serving as a crucial lifeline during wildfires, floods and COVID-19. It has provided more than $1.5 million in direct support to those in need. 
Over the last four years, the foundation has also worked to show gratitude by recognizing individuals via its Vineyard Employee Recognition Program, a meaningful way to highlight the skills and commitment of Sonoma County's agricultural work force with a show of gratitude and giving all year round. 
Every month, four employees are nominated by their employers around such themes as leadership, innovation, conservation or safety. A total of 170 employees have been so honored. 
An award celebration is also held to express gratitude to these employees in the presence of family, friends and peers. It is also at this time that from that group an employee of the year is named, the one person who most encompasses all the year's themes and skills. 
In 2022 the employee recognition program spurred the launch of a Leadership Academy to create future leaders from this illustrious pool. In addition to the Leadership Academy, a Mentorship Program and Next Generation Program are planned in the coming year. 
NATIONAL GRATITUDE MONTH TIMELINE 
1965 
World Gratitude Day 
A Thanksgiving gathering at the International East-West Center in Hawaii marks the launching of the celebration of Gratitude Day on September 21. 
1977 
U.N. Recognizes Gratitude Day 
The United Nations Meditation Group requests a formal resolution to give recognition for World Gratitude Day. 
1998 
New Branch of Psychology 
The systematic study of gratitude within psychology begins, as Martin Seligman introduces positive psychology. 
2015 
National Gratitude Month 
November of each calendar year is proclaimed as National Gratitude Month, after submission by Stacey Grewal in August 2015.