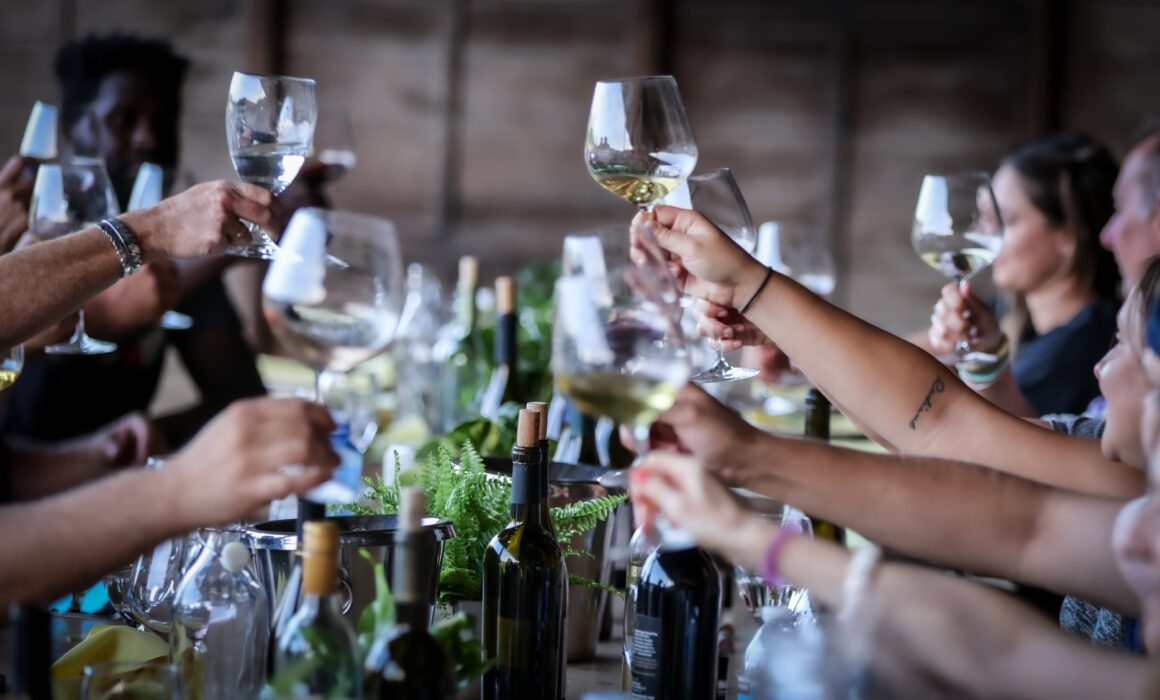 Wine regions with incredible local food cultures always have an additional chance to shine with wine lists that reflect the local wine scene while still offering variety with wines from around the world.
Some restaurants do this better than others. With the recent sale of Vintners Resort in Santa Rosa to Jackson Family Wines, it's worth reflecting on the longstanding support its restaurant, John Ash & Co., has always shown Sonoma County wines.
John Ash & Co. is considered one of the first farm-to-table restaurants in Sonoma County. With a devotion to highlighting and supporting local agriculture through its food, its award-winning wine list has long done the same for the local grapegrowing and winemaking community, and currently includes 275 Sonoma County wines, making it one of the widest and broadest cellars that reflects the region.
This extends from its wines-by-the-glass program, with Pinot Noir selections from producers such as Hartford Court and Flowers, to refined Cabernet Sauvignons from A. Rafanelli, Flambeaux, Rodney Strong, Stonestreet, Silver Oak and Vérité.
John Ash himself is often called the Father of Wine Country Cuisine. He opened his eponymous restaurant in 1980 and soon became a well-loved host on food radio and television, culinary instructor and consultant, with many James Beard Award-winning cookbooks to his name.
His journey into cooking began in the early 1960s when Ash, a fine arts graduate, worked in marketing and product development for Del Monte Foods in San Francisco, where his breakthrough product was basil in canned tomatoes.
That was followed by a sojourn in France, cooking classes and running a catering service and restaurant in Bodega Bay. For a short time he was the chef at Russian River Vineyards, where he fell permanently in love with Sonoma County and saw an opportunity to do things differently within the existing restaurant scene.
As he told the Press Democrat in 1991: "Up here was a new world, and the key was the wineries."
In 1979 he opened Courthouse Café in downtown Santa Rosa, then in 1980 John Ash & Co. in Montgomery Village with the intent of being a showcase for local wines. Within three years it was recognized by Wine Spectator as having one of the nation's best 100 restaurant wine lists, the first time a Sonoma County establishment was given such a nod.
As Ash told Sonoma West Times and News in 1985:  "At the time we opened, we were the only people around offering a serious wine-by-the-glass program, serious wine tastings and a first-class wine list." It also offered winemaker dinners where menus were created around the wines of one winery and had its own fine wine retail shop and tasting bar.
Two years later he moved John Ash & Co. to Vintners Inn, followed by a stint as the culinary director of Fetzer Vineyards' Valley Oaks Food and Wine center in Hopland, remaining on as consulting chef at his restaurant.
By 1991, John Ash & Co. was named one of the top 50 restaurants in America by Conde Nast Traveler. Much of this recognition continued to highlight its devotion to serving premium wines by the glass and on the wine list, many of them from Sonoma County.
This devotion to drinking local as much as eating local is important, especially since Sonoma County attracts so many visitors to its restaurants in addition to locals, who are hoping to try the area's wines while they're here.
Other wine lists strong in Sonoma County wines include those at Dry Creek Kitchen, Cyrus, which features regional producers on its wine list via its Wine Ambassador Program, Farmhouse Restaurant, Rustic at Francis Ford Coppola, Glen Ellen Star, Underwood Bar & Bistro, Willow Wood, BarnDiva, Restaurant at Madrona, SingleThread, Valette, La Gare, Della Santina's, with Winemaker Mondays focusing on local, small-production Sonoma winemakers, Gravenstein Grill, Wit and Wisdom, Santé at The Fairmont Sonoma Mission Inn, Kin, Willi's Wine Bar, Osake Sushi, Ca'Bianca, Spoonbar and many, many more.
This summer get out there, tell your friends and support these restaurants that support Sonoma County's grapegrowing and winemaking communities.
Email us at info@sonomawinegrape.org with some of your favorite Sonoma County restaurant wine lists.