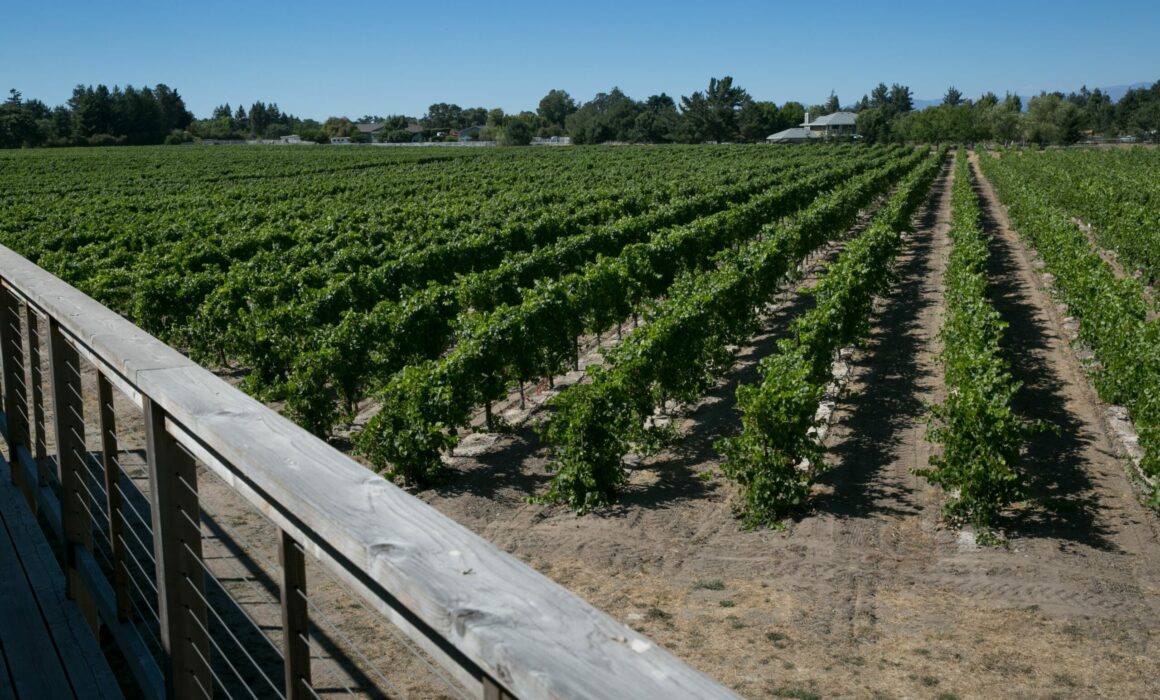 Tuesday | November 2nd | 9 – 10:30am
3245 Guerneville Road, Santa Rosa
Please join us for the following workshop co-hosted by Laurel Marcus, Executive Director of Ca. Land Stewardship Institute (CLSI) and the Sonoma County Winegrowers. This workshop is designed to inform the growing community of the Climate Adaptation Certification demonstration (demo) project. The demo project explores different farming practices that can be deployed to potentially reduce greenhouse gas emissions and sequester carbon.
The historical farming practices at Sunny View Vineyard were full tillage.  This demonstration project compares outcomes from existing traditional practices with reduced tillage techniques, added cover crop and hedgerow plantings along vineyard edges. The addition of a cover crop high in organic matter incorporated into the soil will promote soil health by increasing soil aggregation and thus reducing CO2 emissions and erosion of fine particles. Reduced tillage accompanying the cover crop addition will further increase soil structure and stability.  We are keeping track of grape production, water use and other features to compare outcomes of the all till block with a reduced tillage block.  The Ca. Dept of Food and Agriculture has provided funding to the CLSI in collaboration with the Sonoma Winegrowers and Dutton Ranch for this project.
There will be a Q & A following the workshop so growers can familiarize themselves with climate-friendly farming practices and how to implement them in their own vineyards.
Please RSVP by October 26th.
Send your RSVP or questions directly to
to Jennifer at jennifer@sonomawinegrape.org