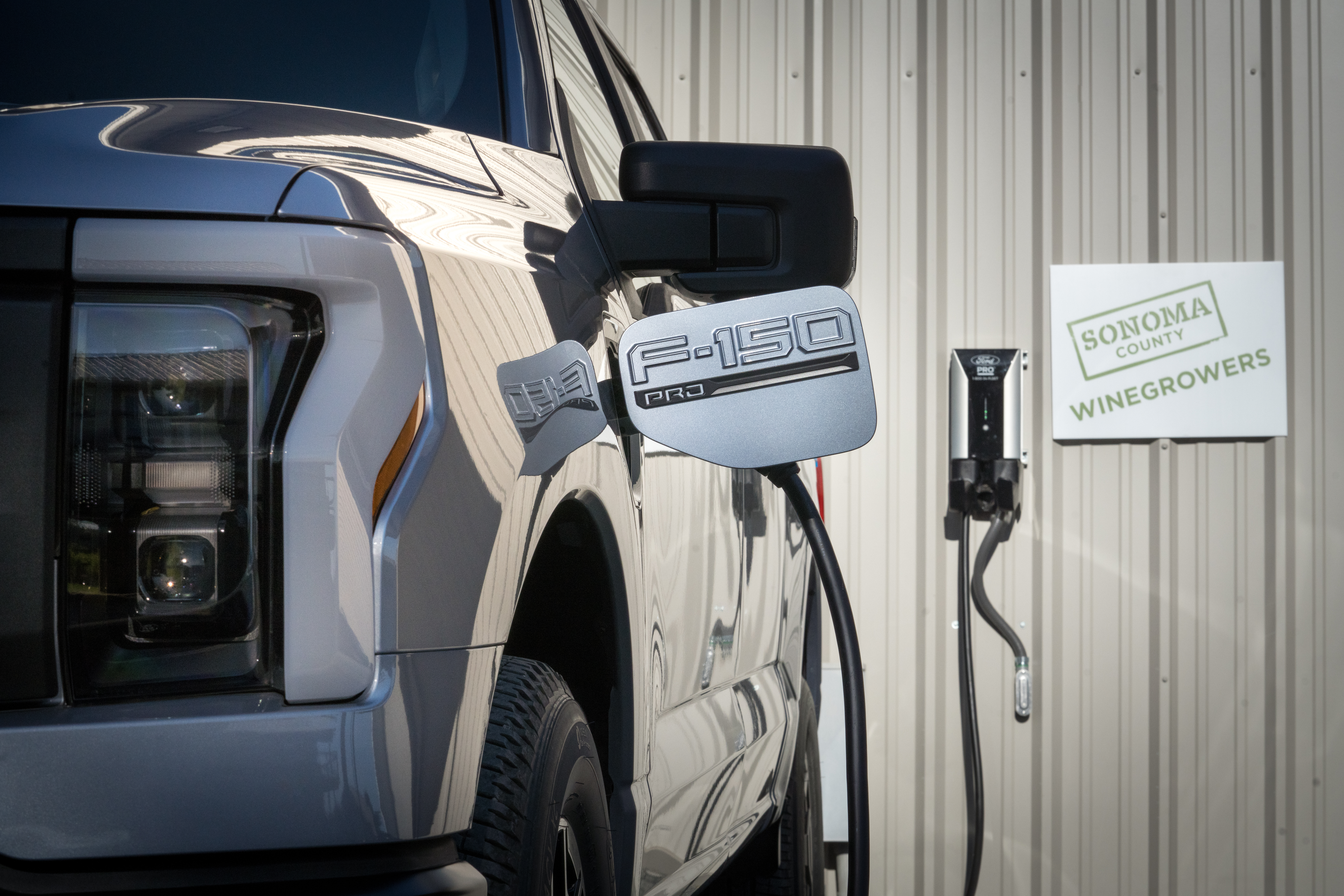 The first-generation F series truck was introduced to the world in 1948, built on a truck platform instead of a car chassis like Ford's first truck, the Ford Model TT, built in 1917.
The F series was Ford's first post-war truck and debuted a year before its first post-war car – the company didn't make any civilian cars or trucks during World War II, focusing rather on vehicles that would help win the war.
The second generation of the F series debuted in 1953. A complete redesign, it was renamed from the F-1 to the F-100, came with a V8 and soon enough had power steering. In 1956 seat belts became an option; in 1959, four-wheel drive did too.
In 1975 the F-150 was introduced to the world, becoming the best-selling truck of all time. In 1995, the F-series even outsold the Volkswagen Beetle worldwide.
"The popularity of the Ford F-series pickup is no fluke," wrote Car and Driver in May, 2021. "Born more than a century ago, it earned its place in the American landscape by delivering rugged value and consistent innovation."
That commitment to innovation is underscored, highlighted and beamed in bright eco-efficient lights with the release this year of the F-150 Lightning, Ford's first all-electric pickup.
With an EPA-estimated range goal of 300 miles on a single charge (extended range) or 230 miles standard, this is the truck that will change everything.
"When Ford's electric truck goes on sale this spring," wrote John Seabrook in The New Yorker last January, "the future of mobility will meet America's favorite ride – a momentous encounter not only for Ford but for all of us, whether we drive, bike or walk. The future of the planet, and of human life on it, may depend on how rapidly the auto industry can reduce tailpipe emissions."
Sonoma County is another vital force for that change and now an important partner and testing ground for Ford. Three Sonoma County winegrape farms (Bevill Vineyard Management, Vino Farms and Dutton Ranch) currently serve as pilot sites for Ford electric vehicles, outfitted with charging stations and software solutions to better manage their fleets.
Many may have wondered if an electric truck can take the same beatings as a truck fueled by internal combustion. With the F-150 Lightning, I don't think there's anyone in doubt.
But the game-changing secret weapon is more stealth, the vertically-integrated Ford Pro Intelligence platform, known as telematics, that works with Salesforce Cloud. With telematics tracking everything the Lightning does, it can achieve better efficiencies for farmers with multiple vehicles out in the field, ultimately reducing fossil-fuel dependencies and carbon emissions here in Sonoma County.
Electrifying the miles required to farm in addition to understanding idle time when energy is wasted is a massive step forward in Sonoma County's overall sustainability goals, one that Ford took so seriously that both Jim Farley, Ford's CEO, and Marc Benioff, founder of Salesforce (and a Sonoma County resident), stood on a stage at Dutton Ranch to voice their excitement about this brave new world and Sonoma's part in it.
"For the farmers in Sonoma, the stakes couldn't be any higher," Farley told the crowd. "With the impact of climate change, there's an urgency to change and evolve."
Watch a Car and Driver video about the Lightning here.