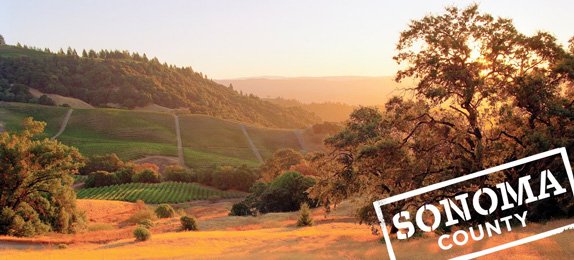 The Sonoma County Winegrowers has announced its new board leadership team for fiscal year 2019-2020.  Glenn Proctor, a board member since 2013 and local grape grower, has been named board chairman.  Joining him on the board leadership team will be local grape farmers, Mark Sanchietti, as vice chairman, and Marissa Ledbetter-Foster, as treasurer.
"Our new board leadership is taking over at a very exciting time for Sonoma County and our organization," said Karissa Kruse, president of Sonoma County Winegrowers.  She added, "These three individuals truly reflect Sonoma County winegrowing.  They are strong champions for sustainability, they are true community leaders and they all hail from multi-generational farming families in the region."
The new board leadership team:
Proctor is a partner in Ciatti Brokerage Company and owner of Puccioni Vineyards where he farms Zinfandel and Petite Syrah. He comes from a multi-generational Sonoma County farming family and has been on the Sonoma County Winegrowers' board of directors since 2013.   Glenn will serve as chairman of the board.
Sanchietti is a fourth-generation Sonoma County farmer. He has served on the Sonoma County Winegrowers' board of directors since 2014.  Mark and his wife, Jenny, founded Sanchietti Farming and grow Pinot Noir and Chardonnay grapes in western Sonoma.   The Sanchietti family recently received the Farm Family of the Year Award at the Sonoma County Farm Bureau's Love of the Land event.  He will serve as the board's vice chairman.
Ledbetter-Foster began working for the family's business, Vino Farms in May of 2006. The company is recognized for its dedication to employees, sustainable and environmentally friendly farming practices and community involvement.  She has been on the Sonoma County Winegrowers board of directors since 2015.  She will serve as the board's treasurer.
"I appreciate all of the work Joe Dutton has done for the Sonoma County Winegrowers over the last two years and I look forward to working closely with the Winegrowers staff and board members," said Proctor.  He added, "Mark, Marissa and I are fortunate to begin our terms at such a remarkable time for the organization and I am very excited to continue our progress moving forward."