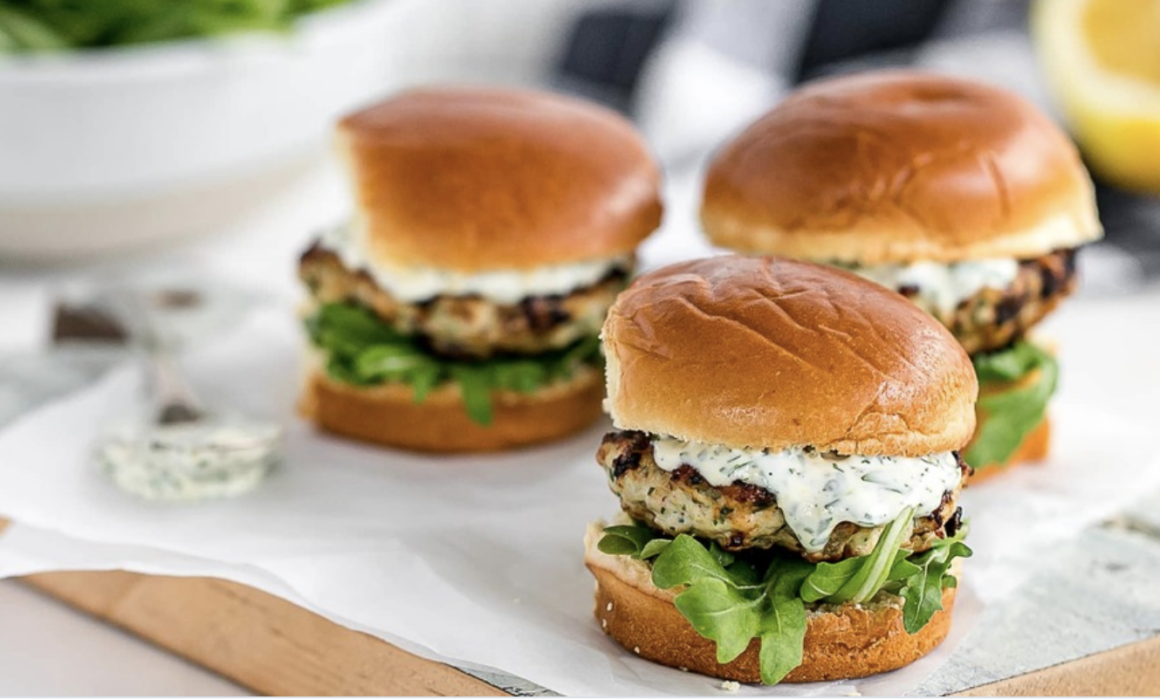 Who doesn't love a slider? Sliders are perfect for a light dinner or part of a larger spread at summer get-togethers. These tiny burgers can be dressed up with your favorite toppings, but they are full of flavor just as they are. The simple ingredients in the slider coupled with the pop of lemon in the aioli make Chardonnay a tasty pairing for this recipe. Chardonnay is extremely flexible when it comes to food pairings, making it a fantastic companion to a wide range of dishes.
Looking for a perfect pairing? Try one of the following Sonoma County Chardonnays:
Dutton-Goldfield Walker Hill Vineyard Chardonnay
Lando Wines Heintz Vineyard Chardonnay
Ramey Wine Cellars Russian River Valley Chardonnay
Turkey Burger Sliders with Parsley Aioli
Serves 4
Recipe by Rachel Thralls
Ingredients:
1 lb lean ground turkey
1 ½ teaspoons Dijon mustard
1 teaspoon garlic powder
1/3 cup fresh Italian parsley, chopped
2 tablespoons red onion, finely chopped
1 egg
Sprinkle Sea Salt & Black Pepper
1 tablespoon avocado oil
2 tablespoons mayonnaise (I use avocado oil mayo)
1-2 tablespoons fresh Italian parsley, chopped
1 teaspoon fresh lemon juice + plus zest from 1/2 lemon
½ cup baby arugula
8 brioche hamburger slider buns
Directions:
1. In a large bowl, combine the turkey, Dijon mustard, garlic powder, parsley, red onion, egg, and salt and pepper and mix well to combine. Form into patties and set aside.
2. Heat a cast-iron skillet over medium heat and add the avocado oil. Working in batches if needed, add the burgers and cook for five minutes per side or until cooked through.
3. In a small bowl, stir together the mayonnaise, remaining parsley, lemon juice, and zest, and season with salt and pepper.
4. Divide the arugula on the bottom of the burger buns and top with the turkey burger and aioli. Add the other bun on top. Enjoy!
Recipe Notes:
Leftovers: Refrigerate the turkey patties in an airtight container for up to three days. Freeze leftover patties in between layers of parchment paper and in a zipper-lock bag for up to two months.
Serving Size: One serving equals approximately two patties and buns.
Gluten-Free: Use gluten-free slider buns.
Additional Toppings: Top with your favorite cheese or sliced avocado.