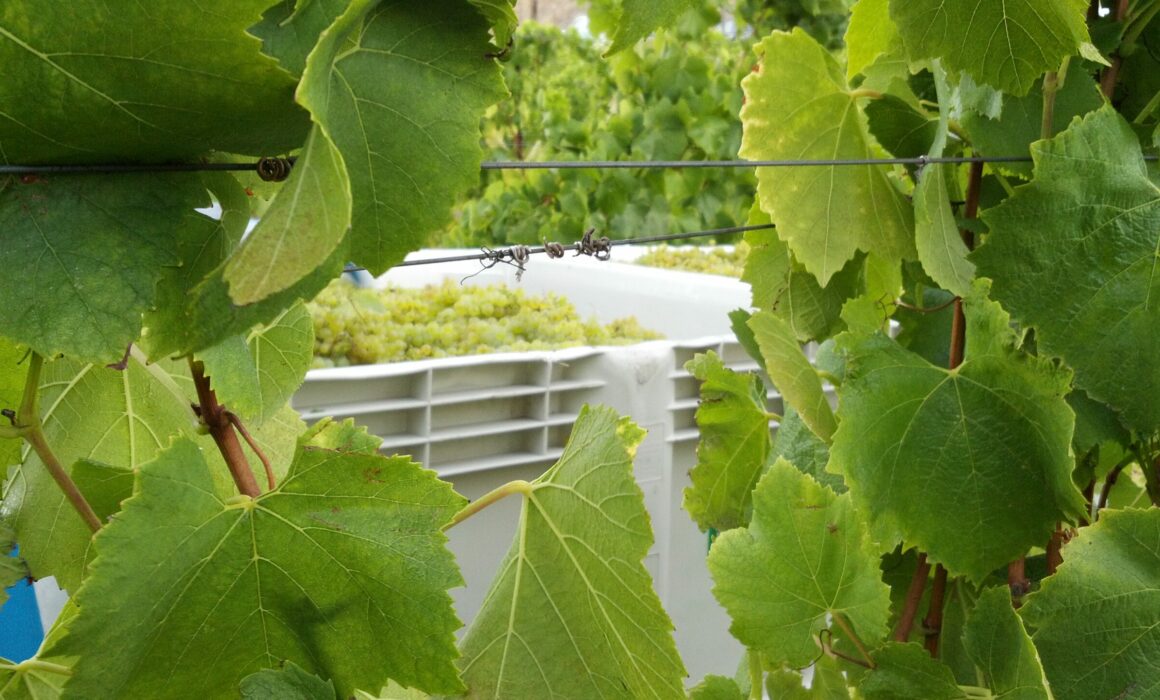 Chardonnay is among California's most important grape varieties if not it's most important of all. It is the number one wine consumed in America and the most planted and has been both for more than a decade. In 2021, Chardonnay accounted for more than 90,000 acres of wine grapes across the state.
Its importance to Sonoma County cannot be overstated. Sonoma County grows the most Chardonnay after just Monterey – 15, 512 acres (California Grape Acreage Report 2021). But this was not always the case.
In the 1980s there was still more French Colombard and Chenin Blanc in California than Chardonnay. And while much has been made recently about the rise of Sauvignon Blanc, at only 15,866 acres across the entirety of California, it has a ways to go to catch up; there's still more acreage of Pinot Gris (and yes, French Colombard) than Sauvignon Blanc right now.
Chardonnay can be grown in warm climates and cool climates, from out on the coast to inland and nearly everywhere in between. It can be made in many styles at many price points, from affordable supermarket wines to structured works of art that age over many years. It is the main component in most sparkling wines.
And it makes money for the grapegrowers who farm it. Pioneering growers of Chardonnay in Sonoma County have helped make it famous worldwide. These include such important vineyard-designated names as Swan, Rochioli, Bacigalupi, Dutton, Sangiacomo, Martinelli, Dehlinger, Durell, Heintz, Aubert, Kistler and Ritchie, among many, many others.
Hanzell planted Chardonnay on its Moon Mountain estate as far back as the 1950s, when there was very little in the state. They started with three acres on St. George rootstock. Robert Young planted Chardonnay Clone 17 in the Alexander Valley in 1963.
Chardonnay plantings by the Bacigalupis, Duttons and Rochiolis happened soon after. The Pellegrinis planted Olivet Lane with 40 acres of Chardonnay (20 acres of Pinot Noir) in 1975. Lynmar Estate's Quail Hill Vineyard has plantings that date back to the 1970s.
Jordan Winery in Alexander Valley released its first Chardonnay in 1979, the same year Summa Vineyard was planted above Occidental. Nearby and farther out the Sonoma Coast, Thieriot, Heintz, Hirsch, Marcassin, the Martinelli's Charles Ranch and Flowers put in Chardonnay in the 1980s and early 1990s.
In the middle of this surge of course came Kendall Jackson Vintner's Reserve Chardonnay, which first appeared in 1982, at first blending across appellations and varieties. Its original 16,000 cases quickly grew the next year to 36,000 and so on and so on. Winemaker Randy Ullom became the winemaker in 1992 and still makes the wine, which has been among the top-selling wines (not just white wine) in America for nearly a decade.
Richard Dinner Vineyard came to life on Sonoma Mountain in the early 1990s, its Chardonnay going early on to Paul Hobbs. Ulises Valdez planted Chardonnay in several pockets of the Russian River Valley starting in the early 2000s. Joseph Phelps came to Freestone to plant Pinot Noir and Chardonnay in 2000. Coastal Platt Vineyard overlooking Bodega Bay was planted to Wente selection Chardonnay in 2003.
And so it goes, an evolution in Chardonnay happening every day in Sonoma County, where the grape has found its home.