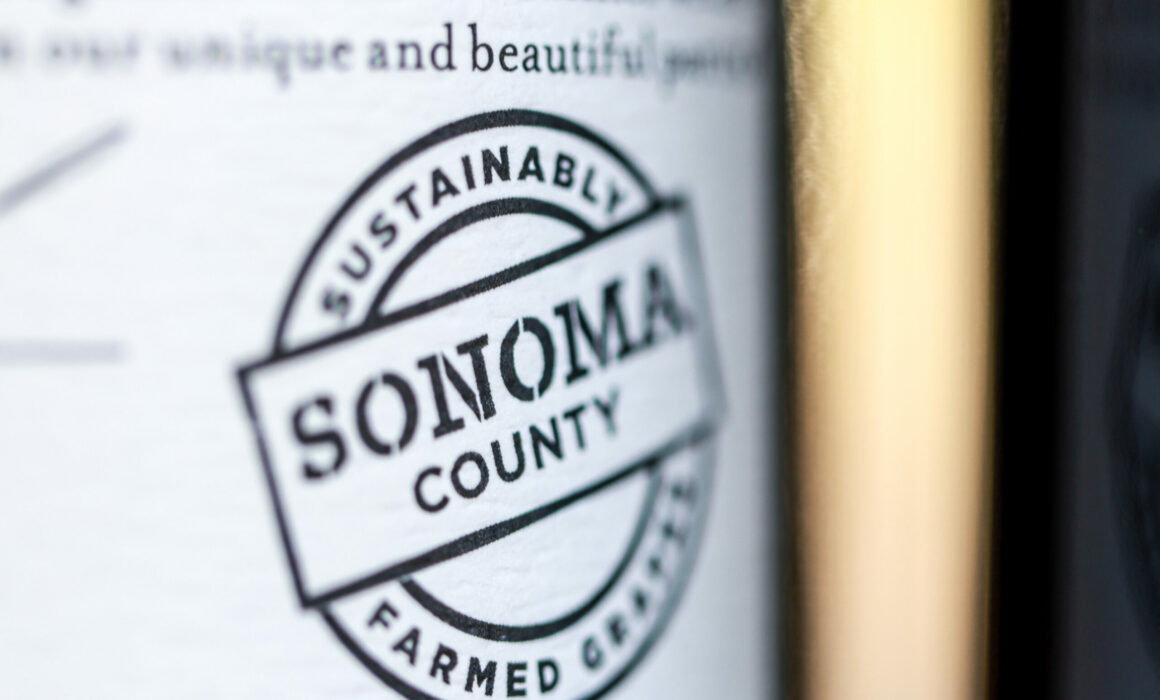 With 99% of vineyards certified sustainable in Sonoma County, the next step was to communicate to the world that sustainable matters when they are trying to choose a bottle of wine to buy and enjoy.
A Sonoma County sustainable wine logo that could be placed on a producer's wine label debuted with the 2017 vintage. It is now seen on more than 34 million bottles of Sonoma County wine and signifies that the wines were made with a minimum of 85% certified sustainable grapes.
Participating producers include Francis Ford Coppola, Sonoma-Cutrer, Dutton Estate, Dutton-Goldfield, Ferrari-Carano and Gary Farrell, among many others, representing 443 different kinds of Sonoma County wine.
This is a meaningful visual cue for consumers, who may or may not know of the region's commitment to sustainable farming yet care where their dollars go.
An increasing number do care. The CEO of Wine Intelligence Lulie Halstead presented a survey at the Sustainable Winegrowing Summit in 2019 (updating the survey in 2020) and found that "younger consumers of legal drinking age are significantly more engaged with sustainability and view it as increasingly important to protect future resources. Communicating sustainability values is vital in helping to raise awareness of the wine industry's significant efforts."
Halstead's research also found that consumer perceptions of sustainable winegrowing, particularly by Millennials and Gen Z, included a high interest in purchasing sustainably produced wine in the future, with a favorable perception of sustainable certification programs and certification logos.
This also included a willingness to pay more for wine that has been sustainably produced – $3 more per bottle according to her findings.
It also showed that consumers seek easy ways to identify sustainable wine, thus a logo like Sonoma's is critically important.
Regenerative Organic Certified and California Certified Organic (CCOF) seals also exist as ways to tell consumers more about the grapes that have been sourced to make the wine inside the bottle.
Newer still is B Corp certification. The B in B Corp stands for Benefit for All, a non-profit network of for-profit companies looking to balance purpose and profit. It currently includes 5,697 companies across 158 industries across the world, with an aim "to harness the power of business, and balancing profit for the purpose of transforming the global economy for the benefit of all people, communities and the planet."
B Corp Certification entails operating in accordance with rigorous standards of social and environmental performance, accountability and transparency. This includes participation in policies, tools and programs aimed at shifting company behavior, culture and structure, with the goal of creating an inclusive, equitable and regenerative economy.
There are 24 wineries across the world that are members of the B Corp network, including Sonoma County-based Cartograph Winery and Ron Rubin Winery, which announced its B Corp status earlier this month.