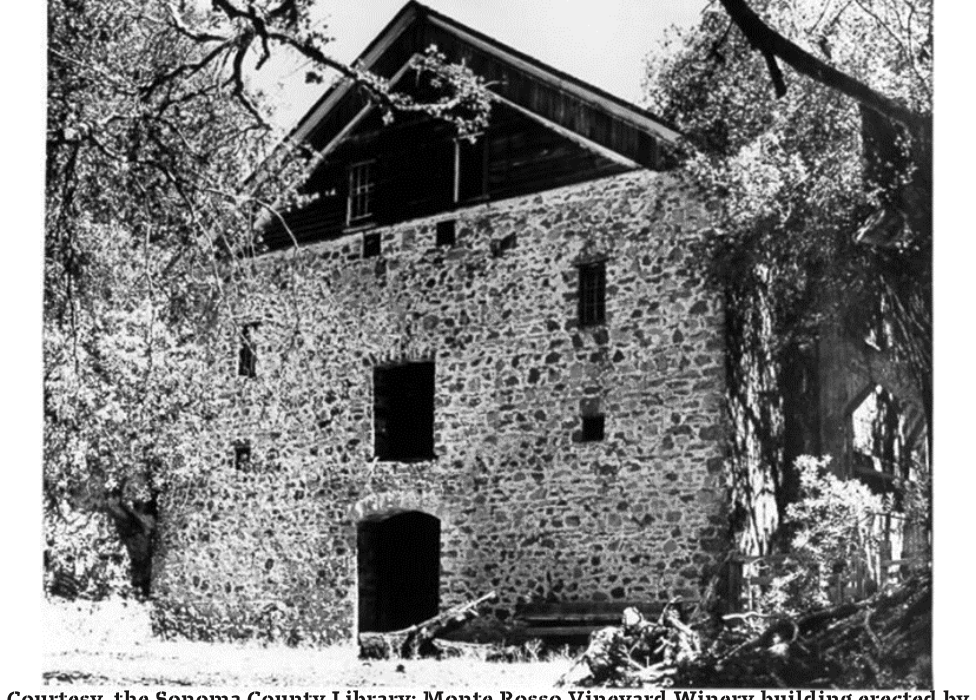 Dating back nearly a century, the Martini family of Louis M. Martini Winery in the Napa Valley understood the magic of Sonoma County.
Having come to California from Italy and survived Prohibition by making sacramental wine, Louis M. Martini built a winery in St. Helena in 1933, opening just in time for Repeal. His was among the first to use cold fermentation, among other new techniques for making better wine.
But the big move came five years later, in 1938, when Martini bought the Goldstein Ranch on the Sonoma side of the Mayacamas Mountains, along a steep ridge which we now call the Moon Mountain District. Rich in red volcanic soils, Martini renamed the vineyard Monte Rosso.
Martini over his life was extremely bullish on Sonoma County. In 1953 he addressed the Sonoma County Wine Growers' Association (as reported by The Press Democrat), telling the audience, "Sonoma County produces the best wines in California."
He would add, "remember me as a Sonoma County man, not a Napa man," saying some of the most distinguished wines he had made in his 43 years in the industry were "Napa County wines, made from Sonoma County grapes."
He encouraged his fellow grapegrowers to continue to find the varieties most adaptable to the different valleys and elevations and to plant in the foothills, not riverbeds.
Expressing a sentiment shared by many farmers over many different years, Martini finished his remarks by saying, "We have to produce a better wine… I'm losing money every day."
Martini's son Louis P. took over winemaking in 1954. And then, for nearly 40 years, beginning in 1977, Louis M's grandson Mike Martini made the wines. He passed away December, 2022 remembered fondly by his peers.
It's insane to think of what it took to plant in the Mayacamas Mountains in the 1880s. Emanuel Goldstein and Benjamin Dreyfus were business partners in the grocery business in San Francisco who decided to move to Sonoma Valley and plant wine grapes. The vineyard was originally called Mount Pisgah.
Goldstein planted 75 acres of vines in its red volcanic soils in 1886, including Zinfandel and Semillon, some of which is still producing. Some think the Semillon could be one of the oldest plantings of that grape in the world. That same year a three-story, gravity-fed winery was built named Mount Peak.
When Martini bought it in 1938 there were as many prune trees as vines and stacks of stones everywhere. He planted Cabernet Sauvignon, some of which remains.
Today Monte Rosso encompasses 575 acres, 250 of which are planted to wine grapes, and is set 690 to 1,300-feet above the valley floor.
Nearly half of it remains Cabernet Sauvignon. The rest is divided into blocks and subblocks of about 10 varieties, including Zinfandel, Semillon and Riesling. The volcanic influence and minerality in the homogenous Red Hill Loam soil help contribute to strong acidity in the grapes, as does the southern-facing aspect of the vineyard and high elevation.
The Martini family farmed these grapes through 2002, the year they sold both the St. Helena winery and Monte Rosso Vineyard to E&J Gallo. It remains a vineyard-designate for Louis Martini and other brands, including Turley, Biale and Bedrock.