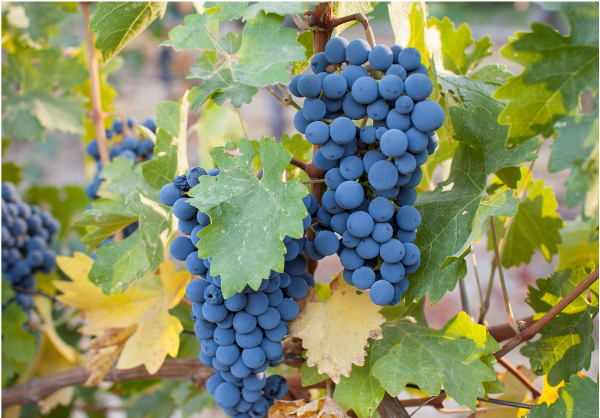 Happy International Cabernet Day!
Cabernet Day is celebrated on the Thursday before Labor Day at the end of August each year. As the "King of Reds," Cabernet Sauvignon has carved its place in history as a varietal that embodies both tradition and innovation in the world of winemaking. The origin of Cabernet Sauvignon can be traced back to the Bordeaux region of France, where it emerged as an accidental hybrid of Cabernet Franc and Sauvignon Blanc. Its name, derived from its parent grape varieties, reflects the grape's heritage. The grape's natural characteristics, including its thick skin and resistance to various diseases, made it well-suited for the Bordeaux climate. Over time, Cabernet Sauvignon gained international acclaim due to its unique characteristics, including its deep color, bold tannins, and a remarkable ability to age gracefully. 
Cabernet Sauvignon wines are known for their aging potential. Many high-quality Cabernet Sauvignons benefit from aging in oak barrels and continue to improve in flavor and complexity over time. Also, it is often used as a blending grape in Bordeaux-style blends, where it can be combined with the other Bordeaux noble grape varieties such as Merlot, Cabernet Franc, Petit Verdot, and Malbec. The thick skin of Cabernet Sauvignon grapes contributes to the wine's high tannin content. Tannins are compounds that give structure and a drying sensation in the mouth. This is one of the reasons why Cabernet Sauvignon wines often benefit from aging, as the tannins can mellow and integrate with time. 
Here in Sonoma County, about 22% of the vineyards, which is a little over 12,000 acres, are planted to Cabernet Sauvignon. It was first planted in Sonoma by Louis. M. Martini at the Monte Rosso vineyard in the Moon Mountain AVA and those vines are still producing fruit today. The varied topography of Sonoma County, with its valleys, hills, and coastal influences, imparts a dynamic range of flavors to Cabernet Sauvignon grapes. From the lush Alexander Valley to the sun-kissed slopes of the Sonoma Valley, each subregion contributes its own character to the wine. Sonoma County Cabernet Sauvignon is often celebrated for its elegant structure and balanced tannins. The moderate climate allows for longer ripening periods, resulting in grapes that develop complex flavors while retaining vibrant acidity. Rodney Strong's Alexander Crown's Cabernet Sauvignon was Sonoma County's 1st single-vineyard Cabernet Sauvignon. 
Tasting notes for Cabernet vary by where the fruit is grown due to climate differences. In warmer regions, the wine tends to exhibit riper fruit flavors such as blackcurrant, dark cherry, plum, blackberry and subtle herbal undertones, accompanied by a softer tannic structure. On the other hand, in cooler climates, the wine may showcase notes of cassis, green bell pepper, and tobacco, with a more pronounced tannic grip. Layers of cocoa, tobacco, and spice contribute to its complexity, creating a symphony of flavors on the palate. 
The rich flavor and high tannin content in Cabernet Sauvignon make it a perfect partner to rich grilled meats, peppery sauces, and dishes with high flavor. Because of the higher tannins and savory characters, look for foods high in fat and umami flavors for food pairings. A few of our favorite Cabernet food pairings include a juicy grilled steak, grilled burgers, braised short ribs, stroganoff with mushrooms and aged hard cheeses 
Let's raise a glass of Sonoma County Cabernet today in honor of International Cabernet Day! 
Here are a few Sonoma County Cabernet Sauvignon wines to enjoy tonight:
2019 Serres Ranch "Marshall" Cabernet Sauvignon
2019 The Calling Alexander Valley Cabernet Sauvignon
2019 Rodney Strong Knights Valley Cabernet Sauvignon