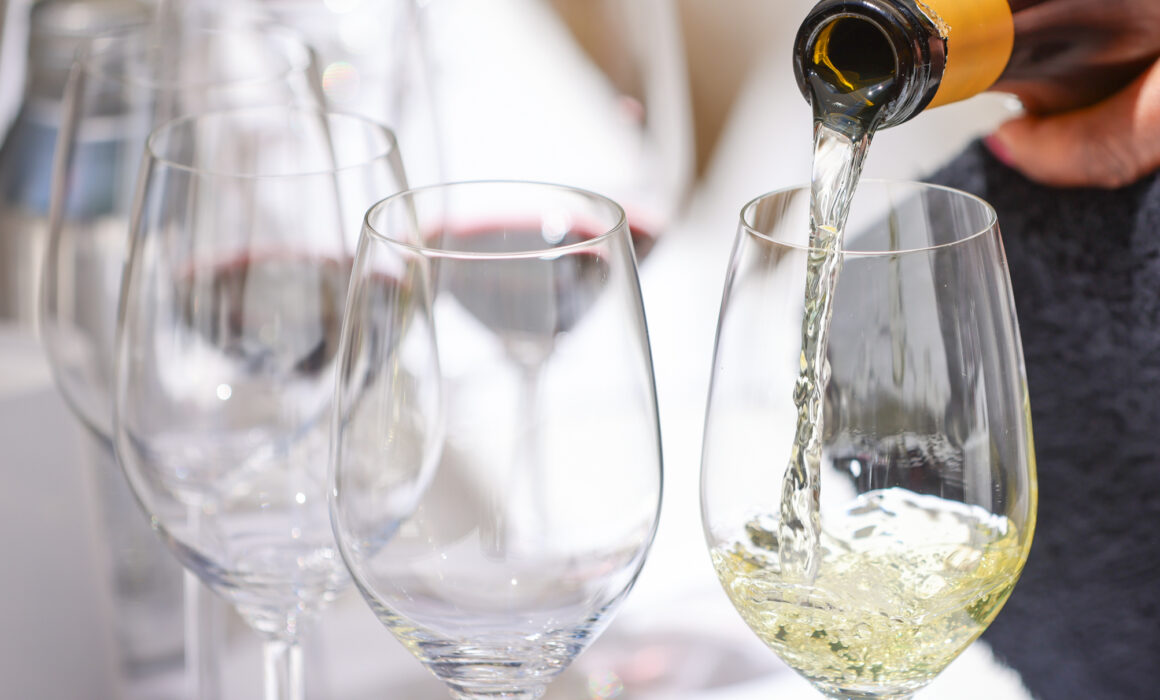 Chenin Blanc is a grape many winemakers love working with, especially if they feel inspired by the wines of the Loire Valley or South Africa, but it's never been widely planted in Sonoma County.
If it had anywhere near what you could call a heyday here, it would be during the 1980s, when at 3,257 planted acres (1983 Sonoma County Agricultural Crop Report) it still lagged behind Chardonnay (13,136 acres), French Colombard (5,043), Sauvignon Blanc (3,633) and (almost) White Riesling (2,290).
"In the vineyards, Chenin Blanc looks like many other white wine varieties," wrote the Petaluma Argus-Courier in 1976.
"It has white, medium-sized berries, and conical, medium-sized, compact clusters. Early in the growing season Chenin Blanc grapes have tough skins, which become progressively thinner toward the end of the season. Chenin Blanc is an early budder and therefore vulnerable to spring frosts; this used to discourage some growers, but many innovations perfected in California have alleviated this problem."
The vines are considered fairly vigorous and productive, often yielding 9 to 12 tons per acre. There was a time it was widely planted across California. In the 1970s it was the second-most extensively planted white wine variety across the state – just not in Sonoma County.
Around that time, Sonoma County wineries like Kenwood Vineyards, Alexander Valley Vineyards and Hacienda Cellars became known for Chenin Blanc, as did larger California wineries like Charles Krug, Sterling, Chalone, Inglenook, Parducci, Mirassou and Christian Brothers.
Hacienda for a time promoted its dry Chenin Blanc in full-page advertisements as a refreshing alternative to "blah Chardonnay."
No more.
It can be a polarizing grape, responsible for crisp, dry white wines but also for versions that some find unintentionally sweet. It can make dry, sweet and sparkling wines; when done right, the wines are fresh and fruity.
Some 50 years later, there are only 18 acres of Chenin Blanc in Sonoma County, with only 72 tons of it crushed in the 2022 harvest (compared to nearly 60,000 tons of Chardonnay). Statewide, it's most often found in Fresno and San Joaquin counties.
The Saini family is among those sticking with it, fifth-generation grape growers in the Dry Creek Valley who started their first ranch in 1917 and continue to farm Chenin grapes.
Today they are among only a handful of producers making small amounts of Sonoma County-grown Chenin Blanc. But what's out there is very good. Try one or all of these.
DuMol 2021 Sonoma Coast Chenin Blanc
Made from grapes grown on the MacIntyre Estate Vineyard near Graton and built to age.
Gail 2022 Sonoma Valley Two Creeks Farm Chenin Blanc
From an organically farmed site near Kenwood.
Leo Steen 2022 Saini Farms Dry Creek Valley Chenin Blanc
Winemaker Leo Steen Hansen has been devoted to Chenin Blanc since 2006 and here he works with the Saini family, who farm some of the oldest Chenin in Sonoma County, planted more than 40 years ago.
Leo Steen SØD Sonoma County Chenin Blanc
This is a sweet Chenin, barrel-aged for 10 years.
Pangloss Cellars 2020 Sparkling Chenin Blanc
Also sourced from Two Creeks Farm in Kenwood and made in a Methode Traditionnelle sparkling style.
Made in honor of the family's first winemaker, Nonno Michele, this blends Chenin Blanc with Chardonnay and Sauvignon Blanc.