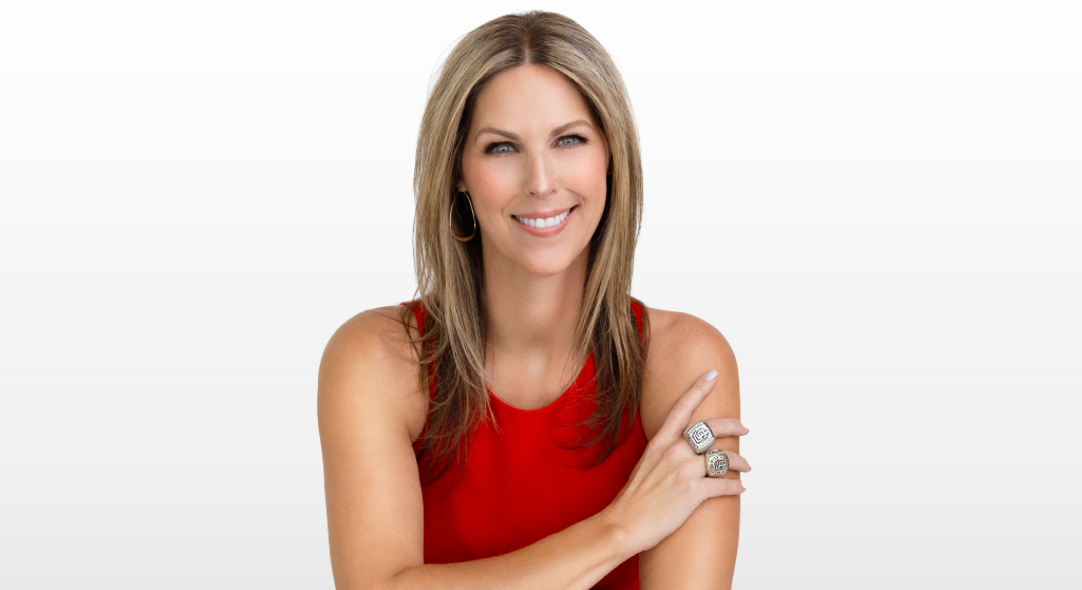 Partnership Will Begin New Era of Storytelling for Sonoma County Winegrowers 
SANTA ROSA, Calif. (November 9, 2023) – Sonoma County Winegrowers (SCW) is launching an inspiring partnership with acclaimed 8-time Emmy Award winner, producer, and reporter, Amy G. This collaboration marks an exciting chapter for both as they join forces to elevate Sonoma County. 
Amy G, renowned for her exceptional storytelling prowess and expertise in the world of broadcasting, brings a wealth of experience to the table. She has covered it all, including hard news, consumer news, medical news, and sports. Her remarkable career includes extensive work with the San Francisco Giants, where she provides player interviews, insights, and updates, and connects fans to players' stories behind the scenes and on the field. A Sonoma County native, Amy grew up in Petaluma and has a profound respect and connection to the farming community. 
Notably, Amy G was instrumental in the "Giants in Sonoma County" video series, a collaborative effort between the San Francisco Giants and Sonoma County Winegrowers showcasing the unique intersection between baseball and wine. Along with Giants Master Sommelier Evan Goldstein, Amy served as host for the three videos and showcased her ability to effectively connect with winegrowers, captivate with her unique storytelling skills, and highlight the Sonoma County wine community with her personal anecdotes.  
"When I worked with Sonoma County Winegrowers earlier this year on a collaboration with the Giants, I didn't want it to end. I'm so excited to join this innovative team," said Amy G. "It's an honor to represent Sonoma County Winegrowers as an ambassador and help shine a light on what I believe to be the most magical place to live. I get to continue covering the game I love and help tell the stories of the place and people I call home. It's a match made in heaven, otherwise known as Sonoma County." 
 With a shared passion for community, Sonoma County Winegrowers and Amy G are set to embark on an exciting journey, combining forces to enrich the narrative of Sonoma County as a premier winegrowing region. A lecturer at Sonoma State University, Amy G's involvement will extend beyond her role as host, as she brings her expertise and experience in public speaking and education. Sonoma County Winegrowers looks forward to leveraging her skills to enhance educational initiatives within the winegrowing community and beyond. 
In addition to her educational contributions, Amy G will serve as an on-camera and in-person host/producer. Her charismatic presence and ability to connect with audiences make her an invaluable asset as SCW continues to engage and captivate wine enthusiasts nationwide. 
"Amy G is a natural storyteller and her understanding and love of Sonoma County, our local farmers and vintners, and our wines makes her an incredible ambassador for the region. We are so excited to expand our partnership with her ." said Karissa Kruse, president and CEO of the Sonoma County Winegrowers.  
Amy G's partnership with Sonoma County Winegrowers marks a significant achievement in the organization's commitment to innovation, education, and community engagement. The collaboration is poised to bring a fresh perspective to the world of wine storytelling, with the promise of inspiring and captivating content for years to come.
Sonoma County Winegrowers 
Sonoma County Winegrowers (SCW), was established in 2006, evolving from the Sonoma County Grape Growers Association, which was first launched in 1983 by local grape growers inspired to work together to elevate the region. SCW is a marketing and educational organization dedicated to the promotion and preservation of Sonoma County as one of the world's premier grape growing regions. With more than 1,800 growers, SCW's goal is to increase awareness and recognition of the quality, sustainability and diversity of Sonoma County's grapes and wines through dynamic marketing and educational programs targeted to wine consumers and influencers around the world. In 2014, Sonoma County's winegrowing community embarked on a major initiative to have all Sonoma County vineyards certified sustainable. Today, 99% of the vineyard acreage in Sonoma County has completed certification by a third-party auditor making Sonoma County the most sustainable winegrowing region in the world. In addition, in 2020, SCW became the exclusive pilot partner for the California Land Stewardship's Climate Adaptation Certification. In 2022, SCW began envisioning a Farm of the Future which it officially introduced in 2023. SCW's sustainability efforts have been recognized with California's highest environmental honor, the 2016 Governor's Environmental and Economic Leadership Award (GEELA). Learn more at www.sonomawinegrape.org. 
Contact:
John Segale | 916.600.1081