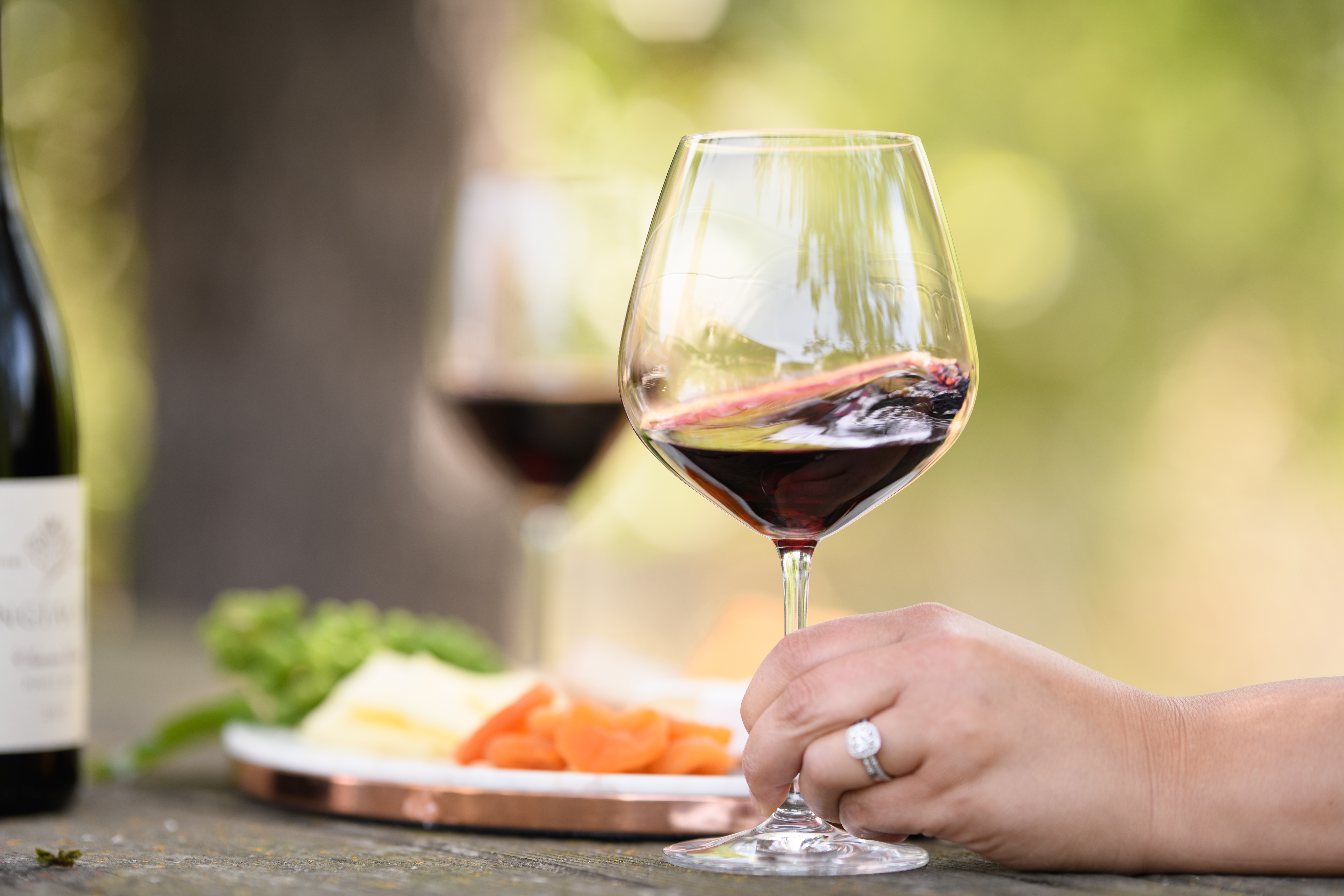 By Rachel Thralls 
Who doesn't love pairing wine and cheese together? Although there are no rules set in stone about pairing wine and cheese, there are some guidelines to follow as well as classic pairings. Think crisp Sauvignon Blanc paired with fresh goat cheese, Cabernet Sauvignon with an aged cheddar or a Port paired with Stilton. Let's take a look at some of the best wine and cheese pairings, including a few of my local Sonoma favorites. 
The opposing tastes of fat and protein in cheese vs. the acidity and tannin in wines are why these two foods pair together so well. The primary characteristics in wine, tannin and acidity, have been shown to scrape off fatty proteins from the tongue, making wine an ideal palate cleanser for protein-rich foods. 
Bubbles paired with cheese 
If you are anything like me, I love starting off any festive occasion, or any occasion for that matter, with bubbles. I especially love Sonoma Sparkling Wine with creamy double and triple-crèmes, such as Brie, Fromager d'Affinois or Brillat-Savarin. The bubbles do a wonderful job cleansing your palate and help break down the acids and fats of the cheese. Sparkling wines also have a degree of acidity and sweetness that gives them a special affinity for certain cheeses, especially the rich, buttery types. 
White wine cheese pairings 
To broadly generalize, you'll find that rich white wines will pair with softer-textured cheeses like Brie, although white wines pair with all types of cheese, soft or firm, mild or pungent. Dry whites pair well with soft cheeses, especially those with mild flavors, while whites with crisp acidity go well with acidic goat cheeses. 
Perhaps two of my go-to white wine and cheese pairings are from right here in Sonoma County. Like I always say when it comes to food and wine pairings, "what grows together goes together".  
Goat cheese pairs wonderfully with Sonoma County Sauvignon Blanc. It is light and crisp with racy acidity that pairs wonderfully with goat cheese. My favorite local Sonoma cheese to pair with Sauvignon Blanc is Laura Chenel's Chevre. Each log is a perfect balance of sweet, zesty, herbaceous or earthy flavors that complement any occasion, from breakfast all the way to an elegant dinner. 
Another favorite white wine and cheese pairing of mine is Sonoma County Chardonnay with creamy cheeses. Most Chardonnay's from Sonoma have wonderful citrus notes and are perfectly balanced by vibrant natural acidity, which cuts through the richer, creamy cheeses. A favorite of mine is the Cowgirl Creamery Mt Tam triple cream cheese. This delicious, creamy cheese is quite literally the perfect cheese to enjoy with Sonoma County Chardonnay. 
Red wine cheese pairings 
Traditionally, red wines do well with firm cheeses, especially firm, aged cheeses. Red wines also pair nicely with more pungent cheese. Beware of softer-textured cheeses, which can make red wines taste thin and flabby, while emphasizing the tannins.  
As cheese ages and loses water content, it becomes richer in flavor with its increased fat content. These two attributes are ideal for matching bold red wines because the fat content in the cheese counteracts the high level of tannins in the wine. For the best results, select cheeses that have been aged at least a year, including Cheddar, Gruyère, Manchego, Gouda, Provolone, or Parmesan-style varieties like Parmigiano-Reggiano and Grana Padano. 
Pinot Noir from Russian River Valley is one of my favorite red wines to sip on with cheese and works very well with hard cheeses such as aged goat cheese or a Gruyere, that is a deeper, earthier cheese. Cabernet Sauvignon gloriously pairs with firm aged cheeses such as cheddar. Sonoma County Cabernet, especially from Alexander Valley is delicious with aged cheeses. Intense fresh aromatics of sweet and dried fruit are balanced by notes of black pepper and cigar box. On the palate the wine shows its bold structure and bracing acidity, a window into the tremendous potential for this wine to evolve as it ages. The wine is dark, dense, and delicious with aged cheeses. 
Port wine cheese pairing 
Pungent, stinky, salty and delicious? Bring on the Stilton. A dark, sweet red dessert wine paired with Stilton blue cheese or even earthy aged cheddar is classic and heavenly. The rich creaminess, sharpness and saltiness of Stilton paired with the sweetness of a red dessert wine, such as a Port, creates an elegant and classic pairing.  
Quick cheese & wine pairing guide 
Bubbles paired with Brie 
Rosé of Pinot Noir paired with Fontina 
Sauvignon Blanc paired with Goat Cheese 
Chardonnay paired with Triple-Cream Cheeses 
Pinot Noir paired with Gruyere 
Cabernet Franc paired with Sheep and Goat Cheeses 
Syrah paired with Gouda 
Merlot paired with Aged Goat Cheese 
Cabernet Sauvignon paired with Aged Cheddar 
Vintage Port paired with Stilton Blue Cheese